GP / Clinical Referral & Social Prescription Memberships.
Our Diploma graduates are trained in prescribing Baking as Lifestyle Medicine. If you have been given an invitation it means that you have been invited with a voucher to join The Sourdough Club to learn to bake nourishing bread that enhances mental and physical and mental health because they are part of a systems change programme that helps us all to change the way we approach bread to support health, well being and the environment.
Your invitation isn't just asking you to learn to bake –  it is inviting you to learn about the food systems and discover how you can still eat amazing delicious food, but we'll teach you how you can actively avoid the ultra proceed bread and baked goods that may well be harming your health. 
It's probably not what you were expecting when you went to visit your healthcare provider, but you will learn how you can support your health and bribing through a way of baking, eating and sharing bread that is more than just baking it is a way to connecting – you can learn more about the lifestyle prescriptions here.
Your membership includes engaging with both medical and baking experts in live sessions, encouraging patients to use baking as therapy to support health and well-being in a warm, supportive, friendly community.
If you are a patient that has been invited to join then you will need to add your voucher codes to this product to reduce the fee at the checkout. You will find your code on the prescription that your doctor or social prescriber handed to you.
If you are not a patient, then you can self-prescribe by buying a membership privately here.
Now its 12th year, this unique approach to teaching sourdough as preventative medicine sees the club membership apply the 6 pillars of lifestyle medicine to our membership.
Not only will you learn to make nourishing bread, but you will also learn how to make changes to your own diet and lifestyle for better health.  All the recipes and approach to baking is evidence-based and has been researched, tested and developed as part of The Baking as Lifestyle Medicine from Vanessa Kimbell's Doctorate.
The Sourdough Club is now in its 11th year and was rated 5* by the Telegraph. It is part of the Sourdough School. We can tell you how wonderful our courses and memberships are, of course, but you can read our member reviews.
A Prescription Membership gives you access to recipes, videos and core knowledge tutorials, as well as support from our live clinics and the baking forum.  You bake according to your abilities and in your own time to suit your lifestyle.
As part of our Systems Change Programme, there are other awards available at key times of the year, so please check for eligibility for dates when we realise applications for our social change discounted memberships.
Why are memberships referred to as a prescription membership?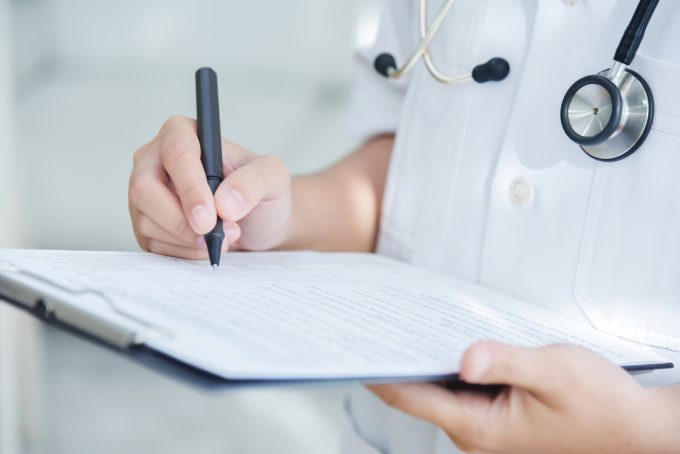 At The Sourdough Club, we refer to our memberships as "Prescription Memberships" because they are rooted in the concept of Baking as Lifestyle Medicine (BALM). We train healthcare professionals to prescribe Baking as Lifestyle Medicine. Our approach is focused on promoting better physical and mental health by teaching our members how to bake nourishing and gut-friendly bread.
As part of our commitment to promoting a healthy lifestyle through baking, we ask our members to complete a weekly symptom checker. This allows members to track their progress, note any improvements in their health, and maintain a record of their well-being. By doing so, we can ensure that our members are actively engaged in their health journey, and are aware of the impact their baking habits have on their overall wellness.
Furthermore, our in-house lifestyle medicine team is available to provide support and guidance to our members. They are experts in the field and are dedicated to helping members address any concerns or questions they may have regarding their health and well-being.
The Prescription Membership approach emphasises the importance of baking as a tool for achieving better health, and encourages members to take an active role in their own well-being. By offering resources, knowledge, and support, The Sourdough Club aims to empower members to make lasting, positive changes in their lives through the power of baking and lifestyle medicine.
So is the Sourdough Club membership a course?
Far beyond a traditional online course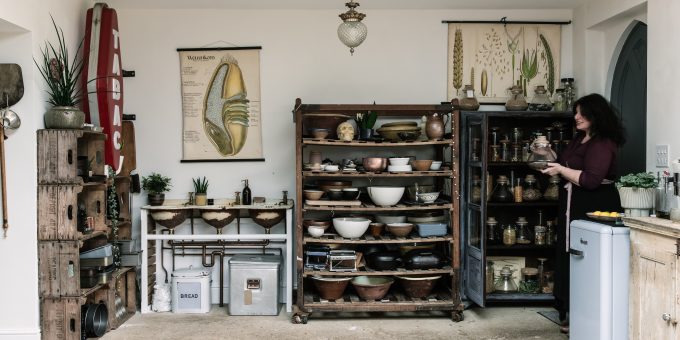 The Sourdough Club is an extraordinary platform that revolutionizes the learning experience, going far beyond a traditional online course. Its unique blend of expert instruction, hands-on practice, personalized learning, and community engagement creates an immersive and transformative journey for anyone interested in sourdough baking.
At the heart of the Club is Vanessa Kimbell, an internationally renowned sourdough expert with four decades of experience. Her passion, holistic approach, and dedication to students' success sets the foundation for an exceptional learning experience.
The Club is run day to day from The Sourdough School and offers a comprehensive curriculum that encompasses not only sourdough baking techniques but also health, nutrition, and sustainability. This well-rounded approach empowers members to make informed decisions and create a positive impact on their well-being and the environment.
By combining social learning, real-time feedback, and access to healthcare professionals, the Club provides an unparalleled support system. Members can learn from one another, share ideas, and receive guidance from experts, fostering a sense of camaraderie and motivation.
Additionally, the Club's curated shop, exclusive content, and social activism components add depth and variety to the experience, making it even more appealing and engaging.
In summary
The Sourdough Club transcends the limitations of a traditional online course by offering a truly extraordinary, comprehensive, and engaging learning experience. Its innovative approach to teaching sourdough baking, coupled with a strong emphasis on community and holistic well-being, sets it apart as a truly exceptional educational platform.
Is the Sourdough Club part of The Sourdough School?
The Sourdough Club is owned by a group of shareholders, but it is an integral part of The Sourdough School, which was founded by Vanessa Kimbell in 2010. This renowned institution has received multiple awards and accolades over the years, showcasing its commitment to excellence in the world of baking and sourdough.
Nestled in the picturesque countryside, The Sourdough School offers a serene and beautiful setting where Club members can immerse themselves in the art and science of sourdough baking. The School itself is housed in a charming, historical building with a warm and welcoming atmosphere, making it the perfect environment for learning and connecting with fellow bakers.
As a member of the Sourdough Club, you'll have the opportunity to learn from the vast knowledge and experience of the School's team, as well as access a wealth of resources, recipes, and support through the Club's online platform. You'll be joining a community of like-minded individuals who share your passion for baking and the pursuit of creating nourishing, artisanal bread.
Being a part of the Sourdough Club not only offers you the chance to develop your skills and knowledge in sourdough baking, but it also connects you with the rich history and ongoing legacy of The Sourdough School, a place where the art of baking is celebrated and nurtured.

Why has my GP prescribed me a baking course?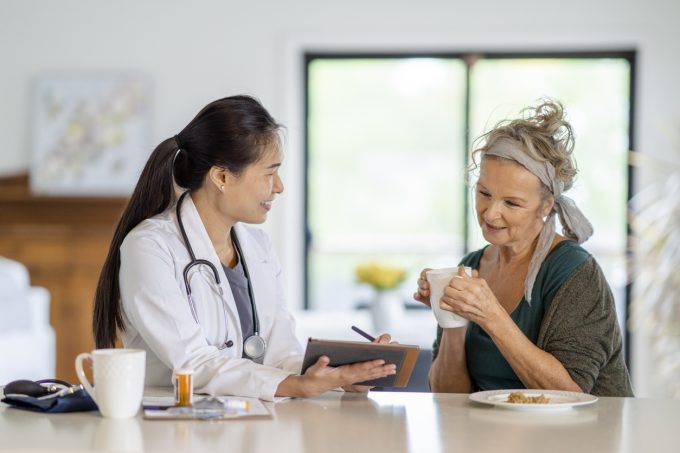 At The Sourdough Club, we understand that being referred to our program by your doctor might come as a surprise. You might be wondering how learning to bake using the Baking as Lifestyle Medicine (BALM) Protocol can impact your physical and mental health. Rest assured, and you're in good hands!
The BALM Protocol has been proven to benefit both physical and mental health, leading to improvements in weight, blood pressure, and blood sugar response. But most importantly, we often see our members smiling and enjoying the process of learning something new and being part of a community.
Below is an explanation of the approach we take. We see improvement in both physical and mental health in Club members who follow our way of baking, eating and sharing bread - which is probably why your doctor invited you to join.
How can baking make me healthy?

We'd be thrilled to have you join our community, where you'll be learning about the BALM Protocol and how it can significantly impact your physical and mental health. BALM, which stands for Baking as Lifestyle Medicine, is a powerful approach that focuses on using nutritious bread as a tool to promote better health and well-being.
The benefits of the BALM Protocol go far beyond just improving your baking skills. By integrating the principles of BALM into your daily life, you can experience a wide range of health improvements, including:
Better gut health: the BALM protocol emphasises using diverse ingredients and sourdough fermentation, which can enhance your gut microbiome, leading to improved digestion and overall gut health.
Enhanced weight management: by focusing on whole grains, high-quality ingredients, and reduced sugar content, the bread you'll be baking can help you maintain a healthy weight and avoid unhealthy cravings.
Improved blood sugar control: the slow fermentation process and whole grain ingredients used in the BALM protocol result in bread with a lower glycemic impact, helping to regulate blood sugar levels.
Reduced inflammation: incorporating whole grains, diverse ingredients, and fermented foods into your diet can help reduce inflammation in the body, which is associated with numerous chronic diseases.
Boosted mental health: the process of baking, learning new skills, and engaging with a supportive community can improve your mental well-being and reduce stress levels.
Stronger immune system: by improving your gut health and overall nutrition, the BALM protocol can contribute to a more robust immune system.
Enhanced social connections: sharing the bread you bake with friends, family, and the Sourdough Club community can foster stronger social bonds and contribute to a greater sense of belonging.
As you embark on this journey, we encourage you to introduce yourself, share your experiences, and engage with our supportive community. We're here to guide and help you as you discover the transformative power of the BALM Protocol and improve your health and well-being through the art of baking. Welcome aboard, and we can't wait to see the positive changes you'll experience!
Will my mental health improve?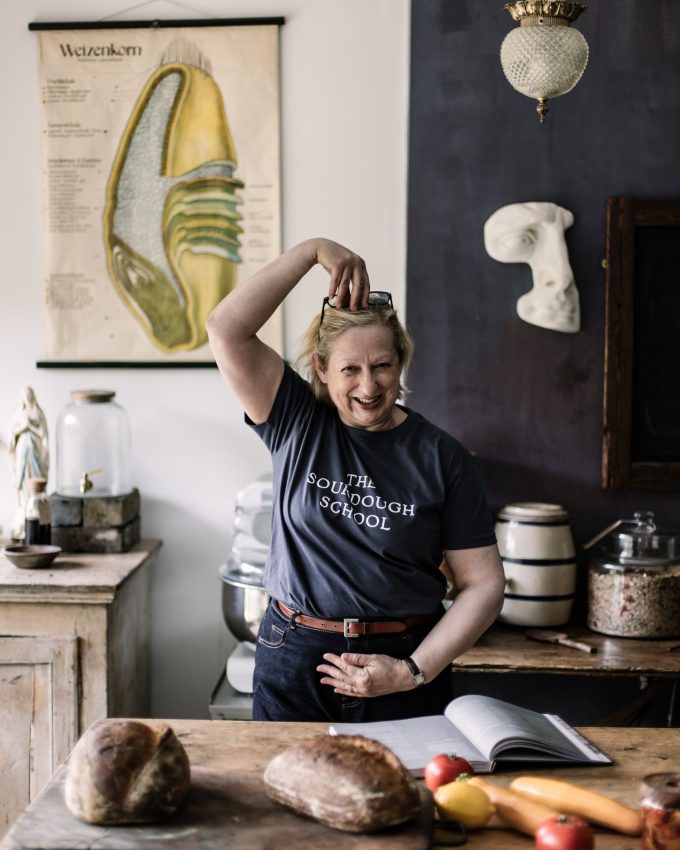 Joining the Sourdough Club offers a multitude of benefits for improving mental health. The Club's comprehensive approach centred around the Baking as Lifestyle Medicine (BALM) Protocol has been proven to enhance mental well-being through dietary intervention studies conducted over 12 weeks. By following the BALM Protocol, members can experience significant improvements in both gut health and mental health.
However, the Club's impact on mental health extends beyond the BALM Protocol. The various aspects of the Club membership contribute to mental well-being in numerous ways:
Learning a new skill: engaging in the process of mastering sourdough baking can boost self-confidence and provide a sense of accomplishment, which positively impacts mental health.
Improved nutrition: incorporating more whole grains into one's diet can lead to better blood sugar control, reduced inflammation, and increased nutrient intake, all of which contribute to overall mental well-being.
Reduced junk food consumption: by focusing on creating wholesome, nutritious sourdough bread, members may naturally gravitate away from processed and unhealthy foods, which can have a negative impact on mental health.
Social connection: The Sourdough Club fosters a sense of community and belonging, allowing members to connect with like-minded individuals and engage in meaningful discussions about their shared passion for sourdough baking. Social connections are crucial for mental health and well-being.
Mindfulness and stress reduction: the process of sourdough baking can be therapeutic, as it encourages mindfulness and provides an opportunity for relaxation and stress reduction.
Expert support: the Club's healthcare team, including a General Practitioner, nutritionist, psychotherapist, and lifestyle medicine coach, offers personalised guidance and advice to help members address any mental health concerns and find effective strategies for coping.
Empowerment: learning to take control of one's health through baking and nutrition can lead to a sense of empowerment and self-efficacy, which can have a positive impact on mental health.
It's also lovely to listen to what other members have to say about being a member. We have members from all over the world - this is Lisa chatting about her experience as a member.
Why do you include activism in the way you teach?
Our daily bread should help, not harm, health.
One thing we are serious about is that things need to change. The food we eat is being dominated by global companies that produce food and bread that is harming human health and the planet. This has to stop.
When you become a member, you are joining a food justice movement.
We have a passion for disruption.
The thing is that you can learn to bake for free, anywhere, and there are thousands of free recipes, courses, and tutorials online to learn to make sourdough, but this isn't about big holes in your bread. Our Club is about social change, and you will learn through a structured, evidence-based BALM Protocol, developed over 20 years, how to bake, eat, and share bread as lifestyle medicine.
You get to talk with us and interact. You can speak to experts in health, nutrition, and baking.
It is about belonging and finding your tribe.
When you care, you can sometimes feel like you are the only one. The food industry and the power dynamic want us to give up, roll over, and accept that we get ill. We do not accept that this is inevitable, and we will be introducing you to other people who feel the same.
You will also be actively involved in influencing alternative relationships of bread production, distribution, preparation, and consumption. In addition, as part of a social movement, you start by learning to make your own bread and feed your family. Food activism starts at the kitchen table. However, you will be actively involved in our goals and strategies to mobilise and challenge the structuring forces that generate and reproduce inequalities in the food system.
What are your fees used for?
We are a social enterprise, and we reinvest your subscription into producing more lessons, recipes and content, and an amazing systems change program. Our mission is to empower people to optimise the nutritional value of our staple food for social equality while reducing the environmental damage of the current global agricultural systems - and bake amazing, mind-blowingly great bread too.
...and Club Membership is rated 5* by The Telegraph, which we are very proud of indeed.
Do I need to have a prescription from a healthcare processional to join?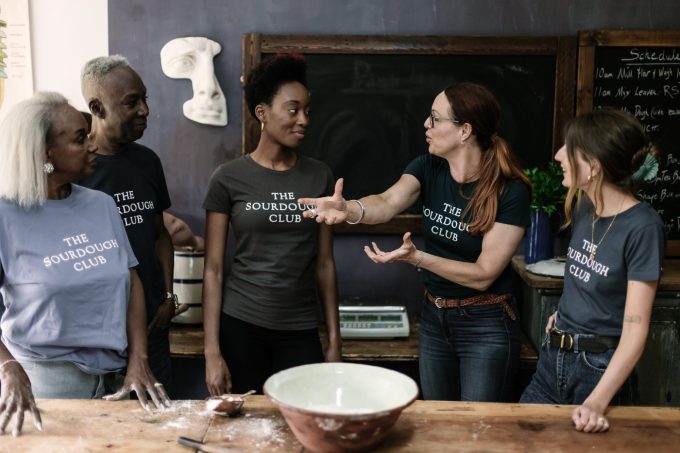 Baking, according to the guidelines of Lifestyle Medicine, is a powerful form of lifestyle medicine, not only for yourself but also for others around you. By self-prescribing a membership to our Club, you are taking a radical approach to self-care, environmentalism, and empowerment, learning to bake nutritious and delicious bread in an affordable and accessible way.
When you choose to self-prescribe a membership, you're embracing a way of living that emphasises nourishment, mindfulness, and a connection to the food we consume, all grounded in empowerment theory. By learning to bake for yourself and others, you are taking control of your own health and happiness while also positively impacting those around you. This act of self-care and nurturing your loved ones fosters a sense of community and shared well-being.
Furthermore, by practising sustainable baking methods, you contribute to environmental stewardship, reducing waste and supporting local, eco-friendly food systems. This approach aligns with the principles of empowerment theory, as it encourages individuals to take charge of their own lives and make decisions that benefit both themselves and the broader community.
So, if you're ready to embark on a journey of self-care, personal growth, and environmental responsibility, self-prescribe your membership to The Sourdough Club today. By doing so, you'll not only be investing in your own health and happiness but also fostering a more connected, sustainable, and empowered world.
Does BALM Really help my health Improve?
The Sourdough School and The Sourdough Club is more than just teaching baking; it's about Baking as Lifestyle Medicine (BALM). All our memberships are prescriptions because our focus is not only on baking but also on the positive health impacts associated with it.
BALM is an evidence-based approach that promotes the health benefits of baking and eating sourdough. But when we talk about evidence, we don't just mean general, broad-stroke research. We mean the specific, tangible, and scientifically proven benefits that can be derived from adopting this lifestyle.
Our founder, Vanessa Kimbell, has conducted extensive dietary intervention studies using the BALM Protocol. These studies have shown remarkable results. After following the BALM Protocol for 12 weeks, participants exhibited significant positive changes in their gut microbiome, which plays a crucial role in overall health and well-being. Additionally, the participants experienced reduced levels of anxiety, further demonstrating the mental health benefits of BALM.
By joining us, you are not just learning to make bread; you're taking a step towards improving your health, both physically and mentally. Our approach is grounded in science, community, and the shared joy of baking. We invite you to join us on this journey towards wellness and well-being through baking.
This is Lisbeth in a video below explaining more about Sourdough
Which memberships are considered prescription courses?
The Sourdough Club Membership runs according to the six pillars of Lifestyle Medicine. Our approach is specifically created to focus on baking optimally for health or social issues by having fun, and baking, eating and sharing nourishing bread.
You can expect to make amazing, simple, delicious bakes that you can eat and share with the people you love. We have had amazing advances in healthcare, but there is no pill to cure a poor diet. The best medicine is prevention via a healthy lifestyle, and our courses teach you that you can change the way you live through making sourdough bread. It's delicious, sociable and healthy, and it also incorporates functional exercise. Our approach will help you in so many ways. You may find you can sleep better and that you have less anxiety and depression and more energy, as well as reducing your overall risk of chronic illness.
Can I just buy a membership?
Yes, absolutely. Our memberships are available for anyone to buy.  We call this a self-referral membership.
How much does it cost to join?
ur organization, The Sourdough Club, is a social enterprise committed to making a positive impact on society through the art and science of baking bread. We operate under an inclusive pricing model that accommodates various financial capacities, ensuring our resources are accessible to everyone. We believe in the transformative power of bread to not only nourish bodies but also to build communities and foster social change. These social prescriptions are part of our 
Systems Change Programme
. Our inclusive pricing model includes three membership levels:
Regular Membership: For individuals with a regular income, the registration fee is £299, and the monthly tuition fees are £15.99. This membership level contributes significantly to our operating costs, allowing us to run our programs and provide socially discounted memberships.
Socially Discounted Membership: Designed for those facing financial hardships, this membership is priced at £49.99 for registration and £4.99 monthly for tuition fees. While reduced, these fees still contribute to our running costs, ensuring the longevity of our programs.
Social Prescriptions Membership: Offered through healthcare providers, this membership allows GPs to prescribe our services to patients who can benefit from them. The pricing is heavily discounted, with a registration fee of £9.99 and monthly tuition fees of £1.00. Healthcare providers can offer up to 12 of these memberships per year as part of their licence.
As a social enterprise, our ultimate goal isn't profit but social change. We reinvest our revenue back into our organization to expand our reach, improve our offerings, and provide more people with access to our resources. Our directors do not take money out of the company; instead, every pound earned is dedicated to promoting the power of bread as a tool for social good. By joining The Sourdough Club, you are not only investing in your personal growth but also contributing to a broader social change. Together, through bread, we can build a healthier, more connected, and equitable world.
If your doctor or healthcare practitioner is one of our Sourdough School graduates, they will have been given a practitioner's licence. If they feel that this bread-making prescription course is something that will improve your health, then they can prescribe the membership voucher for you as a social prescription.
Our programme enables graduates to apply their understanding of the BALM Protocol and to identify which membership will suit which patient and help improve their physical and mental health in their patients.
We know that when you are feeling poorly, a little compassion goes a very long way towards helping you feel better. Vanessa, the course director, often explains that compassion is catching.  The social prescription memberships are not just about learning to make bread. They are about discovering a sense of purpose. Through making bread that is good for you and the people you are connected to, you will also learn about communication and kindness – as well as getting to enjoy amazing bread that fills the kitchen with delicious aromas.
Because the real meaning of bread is friendship.
Eligibility criteria for the club Social Discounted Membership
At The Sourdough Club, our Socially Discounted Memberships are an integral part of our Systems Change Programme. These memberships are designed to support individuals who are contributing to their communities and fostering change through bread. If you're looking to spread the benefits of healthy, homemade bread and believe you qualify for our Socially Discounted Membership, here's what you need to know.
Eligibility
To qualify for our Socially Discounted Membership, you must fall into one or more of the following categories:
You work for a charity or an equivalent organization.
You're baking to help with fundraising efforts.
You're a volunteer feeding people in your community.
You're an individual caring for someone who would benefit from healthy bread.
You're actively working to help people (please provide additional information).
You're an NHS worker.
You're a young professional baker (age 18 - 25).
You're a full-time carer.
You're an army veteran.
You're over the age of 70.
You're a student over the age of 18 in full-time education.
If you don't fit into the above categories but believe you qualify for a discount, please provide additional information.
Application Process
To apply, click here and please tell us about your community and explain how you will use the knowledge gained from our club to help others. We're particularly interested in your plans for using baking to improve physical and mental health—both yours and others.
Terms of Membership
Please note that our Socially Discounted Membership requires a minimum commitment of 3 months. We do not offer refunds once you've signed up as a member. By applying for this membership, you confirm that you can afford the discounted fees. We ask this because each discounted membership taken by someone who can afford regular fees means one less available for someone who truly needs the discount.
By applying for a Socially Discounted Membership, you're becoming part of a community that values bread not just as food, but as a tool for social change. We look forward to welcoming you to The Sourdough Club.
So if you run as a Social Enterprise then why aren't you officially a charity?
We haven't totally ruled it out; however, whilst the idea of turning The Sourdough Club into a charity is initially appealing, we realised at this point that someone would need to buy out the assets as they are owned and have, over a decade, taken considerable development.
Due to the club's mission of providing education and supporting public health, we found that the process was considerably more costly, complex and restrictive than anticipated. Here are a few reasons why we decided against adopting a charitable status and chose to run it charitably instead:
Regulatory Restrictions: Charitable status comes with a strict set of regulatory rules and conditions that are imposed by charity law. These rules govern how a charity can operate, how it can spend its funds, and what activities it can undertake. In our case, Vanessa Kimbell would not be allowed to be on the board of the charity as The Sourdough School and the Botanical Blend Flour are connected to supplying cut prices flour and support to the club .. and we found that these restrictions could potentially limit Vanessa from being able to run the club she founded or provide the support if any remuneration was involved.  Ironically it limited our ability to help and restricted the breadth and flexibility of our services and offerings.  When you get to know the team, you will understand that anything interfering with our innovative and adaptable approach to educating and supporting our community would not work.
Costs and Administrative Burden: Achieving and maintaining a charity status requires significant resources, including time, money, and effort, which can be particularly taxing for small and growing organisations. These include registration fees, annual reporting costs, audit requirements, and more. We realized that these resources could instead be directly invested into our work and community and serve our mission more effectively.
Limitations on Business Activities: As a charity, there would be limits on the types of business activities we could engage in. This could inhibit our ability to generate income through innovative means or partner with other organizations in ways that could benefit our community but might not meet the strict requirements for charitable activities. We have two licences that the Sourdough School is working on for BALM being used in industrial flour and bread production and again, this presents complications when we use Botanical blend flour in the kits for the social prescriptions.
By choosing to run The Sourdough Club charitably, we are able to put our mission first, retain control over how we operate and grow, and have the flexibility to adapt and evolve to best serve our community. We can focus our resources directly on creating value for our members and the broader public, rather than on regulatory compliance. It allows us to be agile, responsive, and uncompromising in our commitment to empowering individuals through the practice of baking as lifestyle medicine.
How helping yourself is helping others.
You become the change - by joining a community of change maker
The funds from your membership go directly towards supporting our BALM social justice initiatives. These include offering 98% discounted BALM prescriptions to healthcare providers, enabling them to bring the benefits of lifestyle medicine to their patients, and democratizing access to education and opportunities. The Self-Empowerment Membership transforms you into a food activist.
Your contribution:
Supports a GP or healthcare practitioner to prescribe a social prescription to  3 members to access the club and learn to nourish themselves!  We don't differentiate between members, but you empower us to change lives through baking.
The contribution of each Self-Empowerment Member to The Sourdough School resonates far beyond personal health benefits. It reverberates through the entire community, reaching individuals whose lives can be profoundly changed by the power of baking as lifestyle medicine.
With each membership, we can extend the reach of our BALM social justice initiatives, empowering healthcare providers with the tools they need to improve their patients' physical and mental health. We're not just talking about mitigating health conditions; we're talking about transforming lives and creating healthier and happier individuals and communities.
When you choose to become a Self-Empowerment Member, your fees democratise access to knowledge and skills that can redefine health outcomes. You help break down financial barriers and makes it possible for a wider audience to benefit from this transformative approach to health and well-being.
But the impact doesn't stop there. Your contribution also helps foster regenerative agriculture, promoting biodiversity, soil health, and sustainable farming practices. This dual impact, both on human health and the environment, forms the foundation for a healthier planet.
As a Self-Empowerment Member, you are a catalyst for systems change. Each membership fee directly contributes to a world where nourishing bread is accessible to all, where healthcare is proactive, and where each bite we take supports both our personal health and the health of our planet. This isn't just an investment in your health; it's an investment in a healthier future for all of us.
Our Empowerment Members are the members who make the club possible. We, as a community, are a social enterprise initiative. This unique membership level is designed for those passionate about integrating Baking As a Lifestyle Medicine (BALM) into their lives for personal health benefits while also making a substantial impact on the wider community. You gain access to all the resources of The Sourdough School, including access to our team and the comprehensive database of studies, individualized support, weekly club meetings, and extensive tutorials. Your  Membership equips you with the knowledge and skills to take control of your health through informed baking choices, thus serving as a self-prescription for improved well-being.
You have access to one of the worlds leading experts in bread in real time.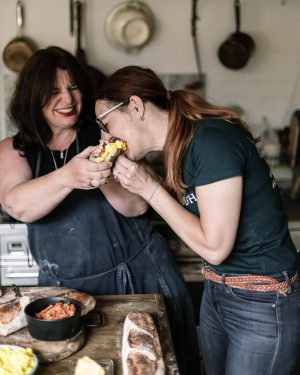 Having real-time access to some of the top medical professionals and leading bread experts worldwide is an extraordinary privilege and offers several significant benefits:
Expert Guidance: These experts have years, often decades, of experience and comprehensive knowledge in their respective fields. Their insights can guide you through complex processes, assist in problem-solving, and provide a wealth of knowledge that you may not easily find elsewhere.
Personalised Learning Experience: Real-time access allows you to ask questions and get immediate responses. This interactive experience is more engaging and dynamic than merely reading information from a book or watching pre-recorded lessons.
Cutting-Edge Information: Medical professionals and bread experts often have access to the latest research, trends, and developments in their fields. They can share these insights with you, allowing you to stay updated and informed about advancements that may not yet be widely known or accessible to the general public.
Network Building: Interacting with these experts allows you to build connections with leaders in the fields of health and baking. This networking can lead to opportunities, partnerships, or collaborations that might not be possible otherwise.
Inspiration and Motivation: Being in the presence of individuals who are at the top of their fields can be inspiring. It can motivate you to strive for excellence in your own journey, knowing that you're learning from the best.
In essence, real-time access to these experts is a remarkable asset that elevates your learning experience, expands your horizons, and can transform your baking practice into a lifestyle medicine that profoundly impacts your wellbeing. It is an invaluable resource that puts you at the forefront of knowledge, expertise, and innovation in the field of baking as lifestyle medicine
What is Baking as Lifestyle Medicine?
The knowledge and skills you'll gain are not just for your own benefit. They also empower you to contribute positively to the health and well-being of those around you. Whether you share a freshly baked loaf with a neighbour, teach a loved one about the gut microbiome, or share your new baking skills with friends, you're participating in the form of activism that fosters change, one loaf at a time.
In essence, the BALM protocol is about integrating healthy eating, active learning, and communal sharing into a holistic lifestyle practice. We're thrilled to have you with us on this journey, and we can't wait to see the amazing bread you'll bake and the meaningful connections you'll make! It's about transforming your relationship with food and fostering a sense of purpose and belonging in a global baking community.
We put Vanessa on the spot in the bakery and asked her to explain in her words what baking as Lifestyle Medicine is
The BALM protocol is not just about baking bread; it's about fostering a culture of well-being, creating a sense of community, and cultivating an understanding of how food, especially bread, can nourish not just our bodies but also our souls.
We believe in the power of bread as a vehicle for good health and communal connection. We aim to teach you to increase fibre and diversity in your diets, harness the potential of fermentation, incorporate higher levels of antioxidants, understand the benefits of probiotics, and navigate the role of sugars in your baking and overall diet.