Be part of something.
Baking as Lifestyle Medicine (BALM) Club: Community Membership Application. 
---
Bread, Health, and Social Justice: Community Membership is the backbone of our initiative. Your membership altruistically funds the programme, ensuring its grassroots foundation remains robust.
A Unique Invitation
Your membership in the Sourdough Club isn't just about learning Baking as Lifestyle Medicine (BALM); it's about being part of a global movement transforming lives through the power of bread. At the heart of the BALM Club is a vision: that good bread is a medium for promoting health, nurturing the environment, and furthering social justice. This vision, championed by Vanessa Kimbell, isn't about lofty ideals but tangible, on-the-ground change. You will see our students opening bakeries inside hospitals run by the patients and see projects such as the local skate park, where Vanessa has set up a learning hub for 16-21 year olds to learn to bake and get work experience. Vanessa is beyond her exceptional baking ability has a deep commitment to social justice, with a specific focus on bread's nutritional aspects, the gut microbiome, and its impact on mental health, and regenerative farming.
This isn't just about learning the craft of sourdough or even about baking as a lifestyle medicine. It's about joining hands with a community of activists, bakers, and thinkers committed to transforming the world—one loaf at a time. 
Yet, this membership isn't merely about what you receive—it's also about what you bring to the table. Your insights, your passion, your commitment. As Diana Henry eloquently puts it, Vanessa is an expert in bread and sourdough, but her true brilliance lies in leading a community. Can you see yourself as part of this mosaic? Do you feel a resonance with our ethos? Can you both contribute to and learn from this vibrant assembly of minds?
A Selective Process
Community Membership is special. While we're eager to share our resources and knowledge, it's vital that each member aligns with our values and aspirations. As such, securing a spot in this community is by application only. Those who resonate with our mission and can meaningfully contribute to our goals will be invited to join.
If you believe in the power of bread to heal, to bring people together, and to further social justice, if you wish to be part of an initiative that's as much about personal growth as it is about societal change, we invite you to apply.
So, when you become a community Member, you're not just sponsoring social prescriptions – you're nurturing a culture of learning, sharing, and empowerment that benefits all members, including yourself
… and the best bit is that your fees actively democratise knowledge, and you help to get this knowledge out there by baking and feeding your family and being part of a community."
"This isn't just technical baking excellence. This is excellent in every way possible – because you are helping Vanessa optimise our staple food for social equality."  – Dr Annie Elliot.
What does the Activation Fee of £299 cover?

Upon payment of your Empowerment Activation Fee of £299, you are unlocking a multi-faceted valued membership to a community and starting a personal journey towards adopting Baking as Lifestyle Medicine (BALM).

Here's what happens when you join:

Personal Access to Vanessa the libraries, and the guided sylibi as well as many other club exclusives You gain immediate access to a robust learning platform developed by experts in the field that guides you through the process of integrating baking as a transformative element of lifestyle medicine into your daily life.
Community Impact: Your activation fee enables us to allocate 4 BALM memberships as social prescriptions prescribed by healthcare professionals. This means while you embark on your journey of learning and transformation, you are also actively contributing to the transformation of three individuals' health and well-being. Your membership directly affects and uplifts others, spreading the benefits of BALM throughout the community.

You might be asking, why is this necessary?

Well, it isn't necessary from your perspective; it's a choice we've made on how we operate. We believe in the transformative power of BALM and are committed to making it accessible to those who would otherwise be unable to afford it.

Your membership fees cover a wide array of costs, such as remuneration for doctors and nutritionists, production of educational videos, software licences, insurance, administration, the creation of new material, and various other overheads associated with running this club.

But here's the thing: We've decided to reinvest our modest profit into creating real, tangible social change. Once the costs are covered, the small amount left over is used as active systems change.

Vanessa and the other Directors do not receive payment for their work within the club. They are driven by the mission of spreading the benefits of BALM and improving public health.

So if you run as a Social Enterprise then why aren't you officially a charity?

We haven't totally ruled it out; however, whilst the idea of turning The Sourdough Club into a charity is initially appealing, we realised at this point that someone would need to buy out the assets as they are owned and have, over a decade, taken considerable development.

Due to the club's mission of providing education and supporting public health, we found that the process was considerably more costly, complex and restrictive than anticipated. Here are a few reasons why we decided against adopting a charitable status and chose to run it charitably instead:

Regulatory Restrictions: Charitable status comes with a strict set of regulatory rules and conditions that are imposed by charity law. These rules govern how a charity can operate, how it can spend its funds, and what activities it can undertake. In our case, Vanessa Kimbell would not be allowed to be on the board of the charity as The Sourdough School and the Botanical Blend Flour are connected to supplying cut prices flour and support to the club .. and we found that these restrictions could potentially limit Vanessa from being able to run the club she founded or provide the support if any remuneration was involved.  Ironically it limited our ability to help and restricted the breadth and flexibility of our services and offerings.  When you get to know the team, you will understand that anything interfering with our innovative and adaptable approach to educating and supporting our community would not work.
Costs and Administrative Burden: Achieving and maintaining a charity status requires significant resources, including time, money, and effort, which can be particularly taxing for small and growing organisations. These include registration fees, annual reporting costs, audit requirements, and more. We realized that these resources could instead be directly invested into our work and community and serve our mission more effectively.
Limitations on Business Activities: As a charity, there would be limits on the types of business activities we could engage in. This could inhibit our ability to generate income through innovative means or partner with other organizations in ways that could benefit our community but might not meet the strict requirements for charitable activities. We have two licences that the Sourdough School is working on for BALM being used in industrial flour and bread production and again, this presents complications when we use Botanical blend flour in the kits for the social prescriptions.

By choosing to run The Sourdough Club charitably, we are able to put our mission first, retain control over how we operate and grow, and have the flexibility to adapt and evolve to best serve our community. We can focus our resources directly on creating value for our members and the broader public, rather than on regulatory compliance. It allows us to be agile, responsive, and uncompromising in our commitment to empowering individuals through the practice of baking as lifestyle medicine.

You have access to one of the worlds leading experts in bread in real time.

Having real-time access to some of the top medical professionals and leading bread experts worldwide is an extraordinary privilege and offers several significant benefits:

Expert Guidance: These experts have years, often decades, of experience and comprehensive knowledge in their respective fields. Their insights can guide you through complex processes, assist in problem-solving, and provide a wealth of knowledge that you may not easily find elsewhere.
Personalised Learning Experience: Real-time access allows you to ask questions and get immediate responses. This interactive experience is more engaging and dynamic than merely reading information from a book or watching pre-recorded lessons.
Cutting-Edge Information: Medical professionals and bread experts often have access to the latest research, trends, and developments in their fields. They can share these insights with you, allowing you to stay updated and informed about advancements that may not yet be widely known or accessible to the general public.
Network Building: Interacting with these experts allows you to build connections with leaders in the fields of health and baking. This networking can lead to opportunities, partnerships, or collaborations that might not be possible otherwise.
Inspiration and Motivation: Being in the presence of individuals who are at the top of their fields can be inspiring. It can motivate you to strive for excellence in your own journey, knowing that you're learning from the best.

In essence, real-time access to these experts is a remarkable asset that elevates your learning experience, expands your horizons, and can transform your baking practice into a lifestyle medicine that profoundly impacts your wellbeing. It is an invaluable resource that puts you at the forefront of knowledge, expertise, and innovation in the field of baking as lifestyle medicine

What is Baking as Lifestyle Medicine?

The knowledge and skills you'll gain are not just for your own benefit. They also empower you to contribute positively to the health and well-being of those around you. Whether you share a freshly baked loaf with a neighbour, teach a loved one about the gut microbiome, or share your new baking skills with friends, you're participating in the form of activism that fosters change, one loaf at a time.

In essence, the BALM protocol is about integrating healthy eating, active learning, and communal sharing into a holistic lifestyle practice. We're thrilled to have you with us on this journey, and we can't wait to see the amazing bread you'll bake and the meaningful connections you'll make! It's about transforming your relationship with food and fostering a sense of purpose and belonging in a global baking community.

We put Vanessa on the spot in the bakery and asked her to explain in her words what baking as Lifestyle Medicine is

The BALM protocol is not just about baking bread; it's about fostering a culture of well-being, creating a sense of community, and cultivating an understanding of how food, especially bread, can nourish not just our bodies but also our souls.

We believe in the power of bread as a vehicle for good health and communal connection. We aim to teach you to increase fibre and diversity in your diets, harness the potential of fermentation, incorporate higher levels of antioxidants, understand the benefits of probiotics, and navigate the role of sugars in your baking and overall diet.

Can you quantify Your Social Enterprise work?

Yes - we gave over £75,000 of memberships as socially discounted memberships last year. 

By joining the club, you become part of this mission. You are empowering yourself and, at the same time, enabling others to start their own journeys towards improved health and wellness. We invite you to become part of this transformative and exciting movement!

Why Do I have to Application Instead of just being able to buy Instant Membership Access?Not everything in life is instant!

At the heart of the Baking as Lifestyle Medicine (BALM) Club is a commitment to authenticity, shared values, and mutual growth. We firmly believe that a community thrives not merely on numbers but on the quality and alignment of its members. Here's why we've chosen an to select our members through an application process:

Alignment with Our Vision: BALM isn't just a club; it's a movement. We're seeking members who genuinely resonate with our goals of promoting health, nurturing the environment, and furthering social justice through the art and science of baking.
Maintaining an Engaged Community: To maintain the high-quality interactions and discourse within our community, it's essential that every member is active, engaged, and contributes meaningfully. An open membership might dilute this engaged spirit.
Quality Over Quantity: Our commitment is to a close-knit, like-minded community. The application process ensures that each member is here not just to learn but to be a vital part of our global movement.
Ensuring Value for Every Member: With an application process, we can ensure that every member will both benefit from and contribute to the resources, discussions, and initiatives of the club.
Protecting Our Ethos: The BALM Club stands for certain principles and values. The application process ensures that these are upheld and protected from commercial dilution or misalignment.

In essence, the application process is our way of preserving the core essence of what the BALM Club stands for, ensuring every member finds value, and keeping our mission undiluted and focused.
More information in the tabs above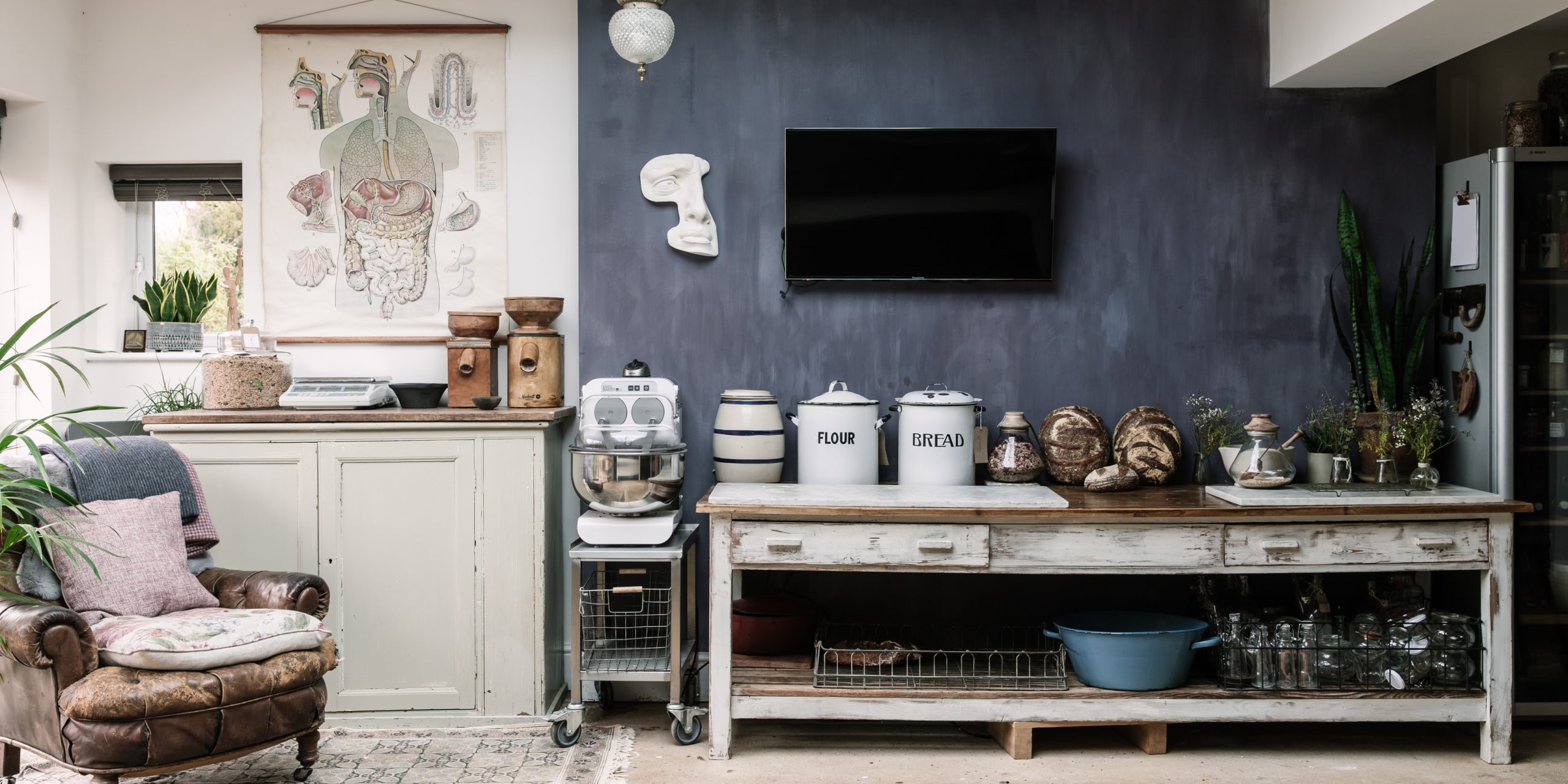 How do I become a member?
If you're interested in becoming a member of The Sourdough Club, please apply below.  Your Application will be considered, and the information you provide help us get to know your approach. We carefully review each application, and acceptance is influenced not only by your application but also by the number of active members we currently have.
How do you decide who can join?
We access your application and make sure that your needs and approach are in line with our ability to support you and that your membership contributes to the community. We also allocate memberships based on our current member count, ensuring we provide the best experience for everyone.
Why do you limit numbers?
Keeping our club smaller allows us to personally engage with our members and offer tailored support services.
How long does it take to process an application?
We review applications monthly. Occasionally, there might be a delay in the processing of your membership, for example, when we close in August and reopen in September. Your understanding and patience are appreciated as we strive to uphold the quality, intimacy, and integrity of our club. Sometimes, we may ask you to wait until we have space.
In completing this application, please note:
We will contact you when we have reviewed your application.
You understand that filling out this application doesn't automatically guarantee membership to The Sourdough Club.
You confirm that everything you have said in this application is true
Let's Get Started.