If your application is successful, you will receive a discount code that invites you to join the Sourdough Club as a member for £49 – this is £250 reduction to the standard joining fee, and the monthly subscription is reduced from £15.99 to just £4.99.
At The Sourdough School and The Sourdough Club, our approach to baking is unique and community-focused. Our lessons and recipes are created by Vanessa Kimbell, one of the most respected sourdough bakers globally. With over four decades in the field, Vanessa has played a foundational role in bringing sourdough into the mainstream. She is a best-selling author, social activist, and a pivotal figure in the redefining of our relationship with bread.
However, Vanessa's vision goes beyond just teaching the craft of sourdough baking. Her primary focus lies in creating systemic change in the way we approach bread and baking. Both The Sourdough School and The Sourdough Club are community-based social enterprises that are rooted in this vision. Our mission is to promote Baking as Lifestyle Medicine (BALM). This concept aligns baking and eating with our physical and mental well-being and encourages a sustainable relationship with our environment.
Our socially discounted memberships are an invitation to join this transformative journey. By offering these discounted memberships, we seek to extend our reach to a broader range of individuals who are passionate about baking and wish to make a positive impact within their communities. As a member, you are not just learning to bake for your family and friends; you are also becoming a part of a global movement towards better health, sustainability, and social responsibility.
As a social enterprise, our mission is not limited to teaching baking skills; we strive to foster social inclusion, create opportunities for personal growth, and advocate for the benefits of healthy bread to a wider audience. Our focus is to create a community where each member can learn, grow, and contribute towards creating healthier, more sustainable, and more inclusive societies through the act of baking.
Together, we can make a difference.
As a member of The Sourdough Club, you can enjoy an extensive range of benefits that will help you learn, grow, and connect with others who share your passion for baking and well-being. These membership benefits include:
Access to community recipes, including classic sourdough recipes, with new additions regularly.
Access to symbiotic eating recipes designed to nourish your gut.
In-depth information on the research behind each recipe and how they support your gut microbiome.
Detailed features on grains such as spelt, rye, and other heritage grains.
A comprehensive glossary to help you understand baking terminology.
Interaction with fellow members in our friendly and supportive forum.
Access to live webinars featuring Vanessa and guest experts.
Opportunities to share your bakes on the club's Instagram account.
Exclusive club discounts on various products and services.
Participation in exclusive competitions and giveaways.
Access to exclusive articles by Vanessa Kimbell on sourdough and gut health.
A bi-monthly e-magazine filled with tips, offers, articles, and more.
You'll gain valuable knowledge, support, and inspiration to help you on your journey towards healthier baking and a more balanced lifestyle.
All other standard terms and conditions apply.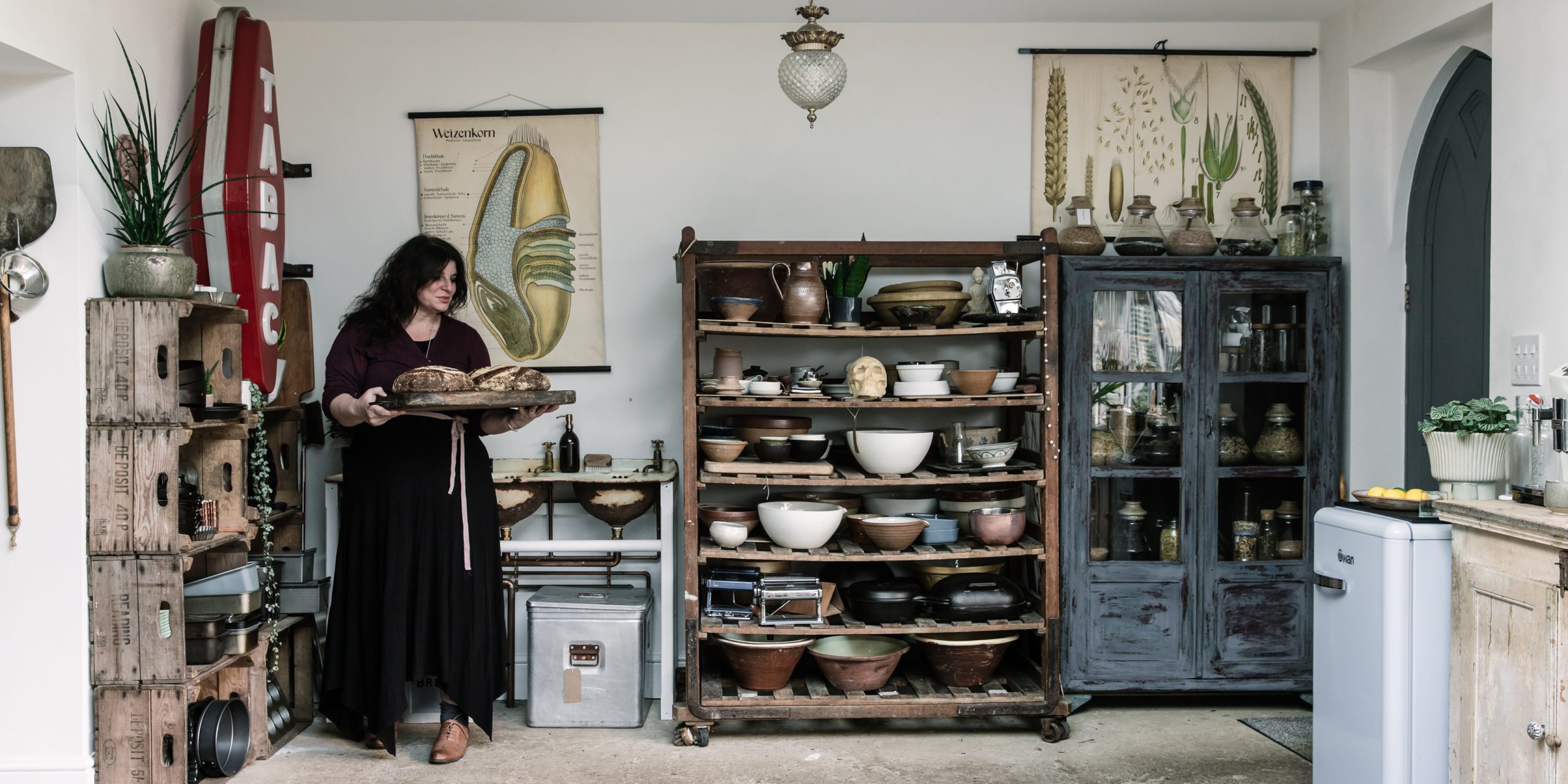 Please fill in the form below.  You will be contacted and if eligible you will invited to join The Sourdough Club. If successful our Self Prescribed Membership which is normally £299 to join and then £15.99 a month thereafter, will be reduced to £49 to join and £4.99 a month. We ask that you aim to stay as a Club member for at least 12 months. There is a lot of content and learning to keep you busy, but all in your own time.