What are the three kinds of membership?
The Sourdough Club is not merely a hangout for Sourdough enthusiasts but a catalyst for societal transformation. Our tripartite membership structure is about social justice. It's not just hot air. We actually structured our business model to change the world by empowering others to help and to participate in the systems change programme.
Community Membership: This is the backbone of our initiative. Your membership altruistically funds the programme, ensuring its grassroots foundation remains robust.
Socially Discounted Membership: A testament to our commitment to inclusivity, this offers individuals in hardship equitable access to our resources.
Social Prescription Membership: A pioneering approach of training medical practitioners allowing them to prescribe club membership, extending our reach to the people who are most in need of support to access the knowledge of how to bake for health.
Our recipes are crafted by not just expert bakers but also systemic change advocates. Club membership stands as a symbol of health, wellness, and environmental stewardship. The Sourdough Club isn't just about baking—it's about reshaping society's relationship with food, ensuring fairness, and democratising access to quality nutrition.
Membership Frequently Asked Questions
Will I learn to make amazing bread with big holes like the ones in the pictures?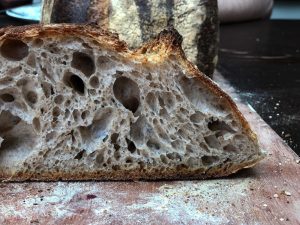 Yes, you will learn to make extraordinary bread.
Yes, you'll learn to create the stunning, open crumb bread you see in photos. However, unlike other courses, we won't make empty promises of instant mastery. Instead, we focus on developing a solid foundation of knowledge, understanding, and a unique baking approach that connects your hands, heart, and mind. With Vanessa's expert guidance and unwavering support, you'll embark on a rewarding journey that leads to truly extraordinary sourdough creations over time.
So the truth is that learning to make sourdough boules with the incredible crumb structure in the way Vanessa does is a craft that takes time, patience, and dedication, much like learning to play a musical instrument. Just as mastering an instrument requires practice, perseverance, and a deep understanding of its nuances, perfecting the art of sourdough bread-making involves a journey of self-discovery and transformation.
You will become a baker the moment you get your hand in the dough.
Well, we do get you baking some amazing bread, and we start off with easy bread and build your skills. As Vanessa Kimbell often tells her Club members, "The second you get your hands in the dough, you are a baker." Embracing this mindset is crucial to your development as a sourdough baker, as it encourages you to dive into the process wholeheartedly and trust your instincts.
It is essential to give yourself permission to make mistakes and learn from them as part of the bread-making journey. Each failed attempt or imperfect loaf is an opportunity to understand the process better and refine your skills. In time, with practice and persistence, you will undoubtedly achieve the desired results, including the coveted bread with big holes.
However, it is crucial not to rush this process, as each lesson learned along the way is a valuable connection and a source of joy in your sourdough journey. By embracing the art of sourdough bread-making as a transformative experience, you not only learn to create delicious and nourishing bread but also develop a deeper understanding of yourself and the world around you.
Why are memberships referred to as a prescription membership?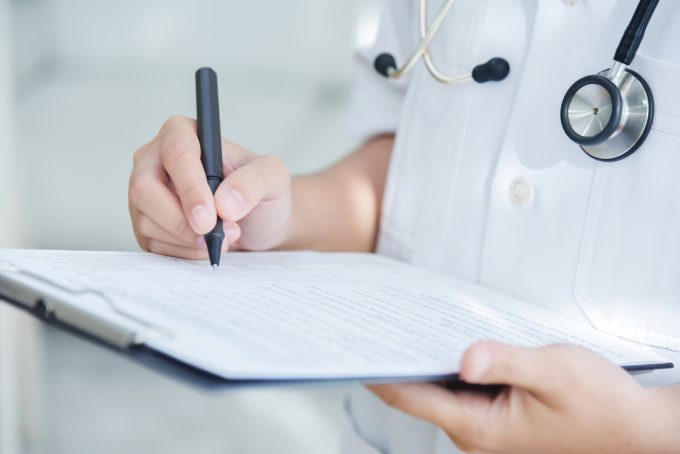 At The Sourdough Club, we refer to our memberships as "Prescription Memberships" because they are rooted in the concept of Baking as Lifestyle Medicine (BALM). We train healthcare professionals to prescribe Baking as Lifestyle Medicine. Our approach is focused on promoting better physical and mental health by teaching our members how to bake nourishing and gut-friendly bread.
As part of our commitment to promoting a healthy lifestyle through baking, we ask our members to complete a weekly symptom checker. This allows members to track their progress, note any improvements in their health, and maintain a record of their well-being. By doing so, we can ensure that our members are actively engaged in their health journey, and are aware of the impact their baking habits have on their overall wellness.
Furthermore, our in-house lifestyle medicine team is available to provide support and guidance to our members. They are experts in the field and are dedicated to helping members address any concerns or questions they may have regarding their health and well-being.
The Prescription Membership approach emphasises the importance of baking as a tool for achieving better health, and encourages members to take an active role in their own well-being. By offering resources, knowledge, and support, The Sourdough Club aims to empower members to make lasting, positive changes in their lives through the power of baking and lifestyle medicine.
So is the Sourdough Club membership a course?
Far beyond a traditional online course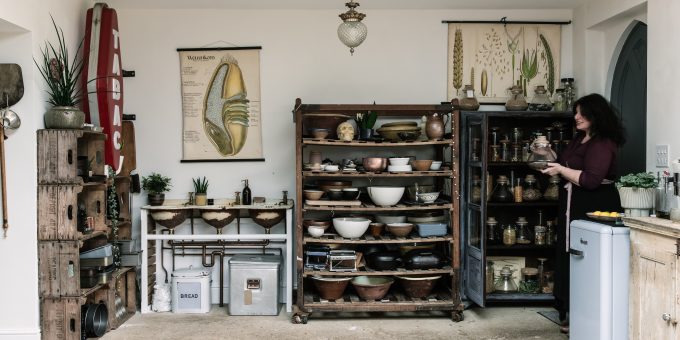 The Sourdough Club is an extraordinary platform that revolutionizes the learning experience, going far beyond a traditional online course. Its unique blend of expert instruction, hands-on practice, personalized learning, and community engagement creates an immersive and transformative journey for anyone interested in sourdough baking.
At the heart of the Club is Vanessa Kimbell, an internationally renowned sourdough expert with four decades of experience. Her passion, holistic approach, and dedication to students' success sets the foundation for an exceptional learning experience.
The Club is run day to day from The Sourdough School and offers a comprehensive curriculum that encompasses not only sourdough baking techniques but also health, nutrition, and sustainability. This well-rounded approach empowers members to make informed decisions and create a positive impact on their well-being and the environment.
By combining social learning, real-time feedback, and access to healthcare professionals, the Club provides an unparalleled support system. Members can learn from one another, share ideas, and receive guidance from experts, fostering a sense of camaraderie and motivation.
Additionally, the Club's curated shop, exclusive content, and social activism components add depth and variety to the experience, making it even more appealing and engaging.
In summary
The Sourdough Club transcends the limitations of a traditional online course by offering a truly extraordinary, comprehensive, and engaging learning experience. Its innovative approach to teaching sourdough baking, coupled with a strong emphasis on community and holistic well-being, sets it apart as a truly exceptional educational platform.
Is the Sourdough Club part of The Sourdough School?
The Sourdough Club is owned by a group of shareholders, but it is an integral part of The Sourdough School, which was founded by Vanessa Kimbell in 2010. This renowned institution has received multiple awards and accolades over the years, showcasing its commitment to excellence in the world of baking and sourdough.
Nestled in the picturesque countryside, The Sourdough School offers a serene and beautiful setting where Club members can immerse themselves in the art and science of sourdough baking. The School itself is housed in a charming, historical building with a warm and welcoming atmosphere, making it the perfect environment for learning and connecting with fellow bakers.
As a member of the Sourdough Club, you'll have the opportunity to learn from the vast knowledge and experience of the School's team, as well as access a wealth of resources, recipes, and support through the Club's online platform. You'll be joining a community of like-minded individuals who share your passion for baking and the pursuit of creating nourishing, artisanal bread.
Being a part of the Sourdough Club not only offers you the chance to develop your skills and knowledge in sourdough baking, but it also connects you with the rich history and ongoing legacy of The Sourdough School, a place where the art of baking is celebrated and nurtured.

How is The Club different to other courses?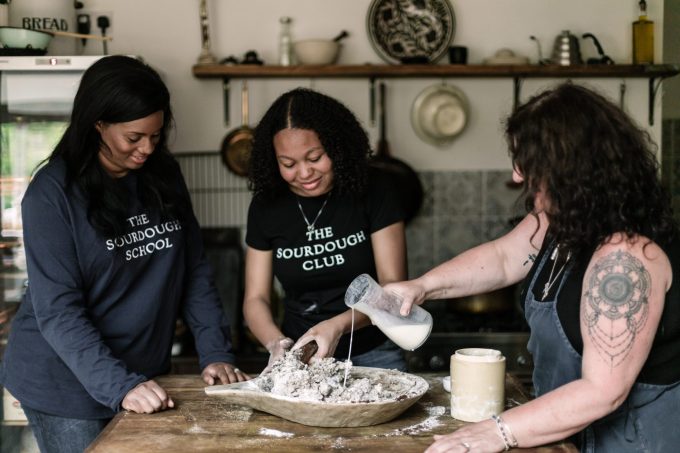 At the heart of the Sourdough Club lies a unique approach to learning designed by Vanessa Kimbell, who, as a neurodivergent individual, understands the importance of looking at education from different perspectives. Rather than offering a purely linear course with a beginning and an end, the Club focuses on community-based learning, providing ongoing support to its members through a combination of interactive sessions, expert guidance, and access to an extensive library of resources.
Live Weekly Baking Sessions
One of the most extraordinary aspects of the Sourdough Club is the opportunity to engage with Vanessa Kimbell directly. Unlike many other courses, members can interact with Vanessa during weekly live sessions. The first session on Thursdays is a small group setting, where Vanessa addresses user questions, welcomes new members and helps them navigate the Club's extensive libraries. The second session, held later on Thursdays, is dedicated to discussing technical aspects of sourdough baking, allowing members to benefit from Vanessa's wealth of experience and knowledge.
Live Weekly Lifestyle Medicine  Sessions
In addition to these invaluable interactions with Vanessa, members also have access to a weekly Monday live session with the Club's professional healthcare team. These sessions offer an incredible opportunity to chat with an in-house general practitioner (GP) about health-related questions, baking, and bread, or consult with a nutritionist, an in-house psychological wellbeing therapist who specialises in using bread as therapy, and even a lifestyle medicine coach who can help members establish routines, rhythms, and plans for integrating baking into their daily lives.
The Sourdough Club's approach to learning goes beyond traditional courses, offering an unparalleled level of support and community engagement. With direct access to Vanessa Kimbell and a diverse team of experts, members can truly immerse themselves in the world of sourdough baking, benefiting from personalised guidance and a wealth of resources to enhance their skills and overall well-being.
Why has my GP prescribed me a baking course?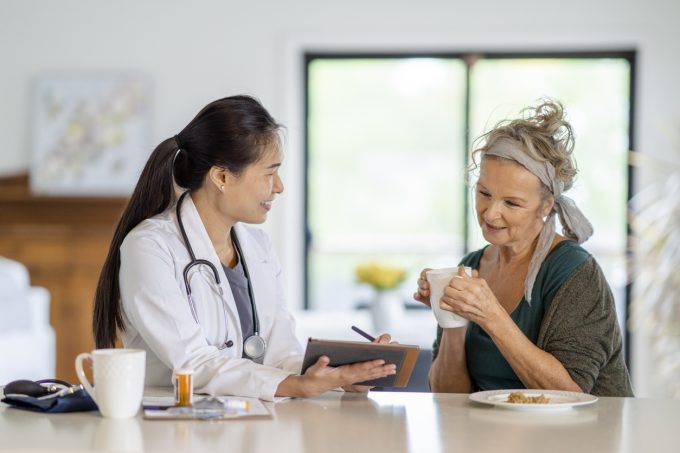 At The Sourdough Club, we understand that being referred to our program by your doctor might come as a surprise. You might be wondering how learning to bake using the Baking as Lifestyle Medicine (BALM) Protocol can impact your physical and mental health. Rest assured, and you're in good hands!
The BALM Protocol has been proven to benefit both physical and mental health, leading to improvements in weight, blood pressure, and blood sugar response. But most importantly, we often see our members smiling and enjoying the process of learning something new and being part of a community.
Below is an explanation of the approach we take. We see improvement in both physical and mental health in Club members who follow our way of baking, eating and sharing bread - which is probably why your doctor invited you to join.
How can baking make me healthy?

We'd be thrilled to have you join our community, where you'll be learning about the BALM Protocol and how it can significantly impact your physical and mental health. BALM, which stands for Baking as Lifestyle Medicine, is a powerful approach that focuses on using nutritious bread as a tool to promote better health and well-being.
The benefits of the BALM Protocol go far beyond just improving your baking skills. By integrating the principles of BALM into your daily life, you can experience a wide range of health improvements, including:
Better gut health: the BALM protocol emphasises using diverse ingredients and sourdough fermentation, which can enhance your gut microbiome, leading to improved digestion and overall gut health.
Enhanced weight management: by focusing on whole grains, high-quality ingredients, and reduced sugar content, the bread you'll be baking can help you maintain a healthy weight and avoid unhealthy cravings.
Improved blood sugar control: the slow fermentation process and whole grain ingredients used in the BALM protocol result in bread with a lower glycemic impact, helping to regulate blood sugar levels.
Reduced inflammation: incorporating whole grains, diverse ingredients, and fermented foods into your diet can help reduce inflammation in the body, which is associated with numerous chronic diseases.
Boosted mental health: the process of baking, learning new skills, and engaging with a supportive community can improve your mental well-being and reduce stress levels.
Stronger immune system: by improving your gut health and overall nutrition, the BALM protocol can contribute to a more robust immune system.
Enhanced social connections: sharing the bread you bake with friends, family, and the Sourdough Club community can foster stronger social bonds and contribute to a greater sense of belonging.
As you embark on this journey, we encourage you to introduce yourself, share your experiences, and engage with our supportive community. We're here to guide and help you as you discover the transformative power of the BALM Protocol and improve your health and well-being through the art of baking. Welcome aboard, and we can't wait to see the positive changes you'll experience!
Will my mental health improve?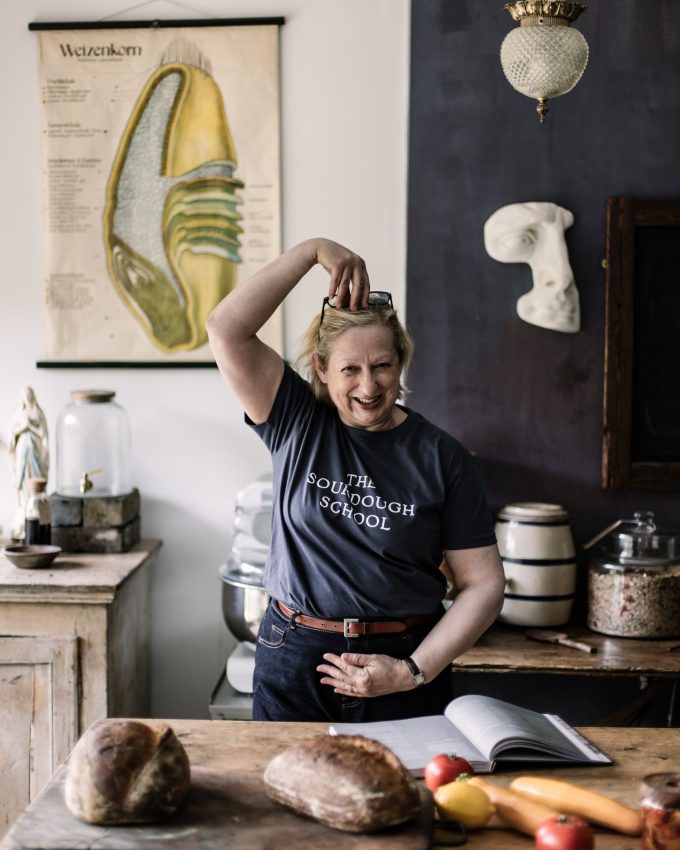 Joining the Sourdough Club offers a multitude of benefits for improving mental health. The Club's comprehensive approach centred around the Baking as Lifestyle Medicine (BALM) Protocol has been proven to enhance mental well-being through dietary intervention studies conducted over 12 weeks. By following the BALM Protocol, members can experience significant improvements in both gut health and mental health.
However, the Club's impact on mental health extends beyond the BALM Protocol. The various aspects of the Club membership contribute to mental well-being in numerous ways:
Learning a new skill: engaging in the process of mastering sourdough baking can boost self-confidence and provide a sense of accomplishment, which positively impacts mental health.
Improved nutrition: incorporating more whole grains into one's diet can lead to better blood sugar control, reduced inflammation, and increased nutrient intake, all of which contribute to overall mental well-being.
Reduced junk food consumption: by focusing on creating wholesome, nutritious sourdough bread, members may naturally gravitate away from processed and unhealthy foods, which can have a negative impact on mental health.
Social connection: The Sourdough Club fosters a sense of community and belonging, allowing members to connect with like-minded individuals and engage in meaningful discussions about their shared passion for sourdough baking. Social connections are crucial for mental health and well-being.
Mindfulness and stress reduction: the process of sourdough baking can be therapeutic, as it encourages mindfulness and provides an opportunity for relaxation and stress reduction.
Expert support: the Club's healthcare team, including a General Practitioner, nutritionist, psychotherapist, and lifestyle medicine coach, offers personalised guidance and advice to help members address any mental health concerns and find effective strategies for coping.
Empowerment: learning to take control of one's health through baking and nutrition can lead to a sense of empowerment and self-efficacy, which can have a positive impact on mental health.
It's also lovely to listen to what other members have to say about being a member. We have members from all over the world - this is Lisa chatting about her experience as a member.
Does my membership help systems change?
Your membership matters.
At the Sourdough Club, we take pride in our modest size and dedicated approach to education. Although we may not have abundant financial resources, our passion for teaching Baking as Lifestyle Medicine (BALM) and promoting gut health drives us to work long hours, constantly reinvesting in the business to improve and expand our offerings.
We believe that our strength lies in our small size, which allows us to maintain a personal touch and focus on the quality of our lessons. We have been specialising in gut health and teaching about Baking as Lifestyle Medicine long before it became a trend, and our dedication to this field has resulted in deep knowledge and expertise.
Every time we generate some revenue, we reinvest it back into the Club, creating more lessons, developing new resources, and enabling us to make more exciting things happen for our members. Our primary goal is to make valuable knowledge accessible to as many people as possible.
By becoming a member of the Sourdough Club, you are not only investing in your own learning and well-being but also contributing to the greater good. Your subscription fees help support our mission to share our passion, knowledge, and expertise with others, making a real difference in the lives of our members and the wider community.
Can I see a list of all the Member Benefits?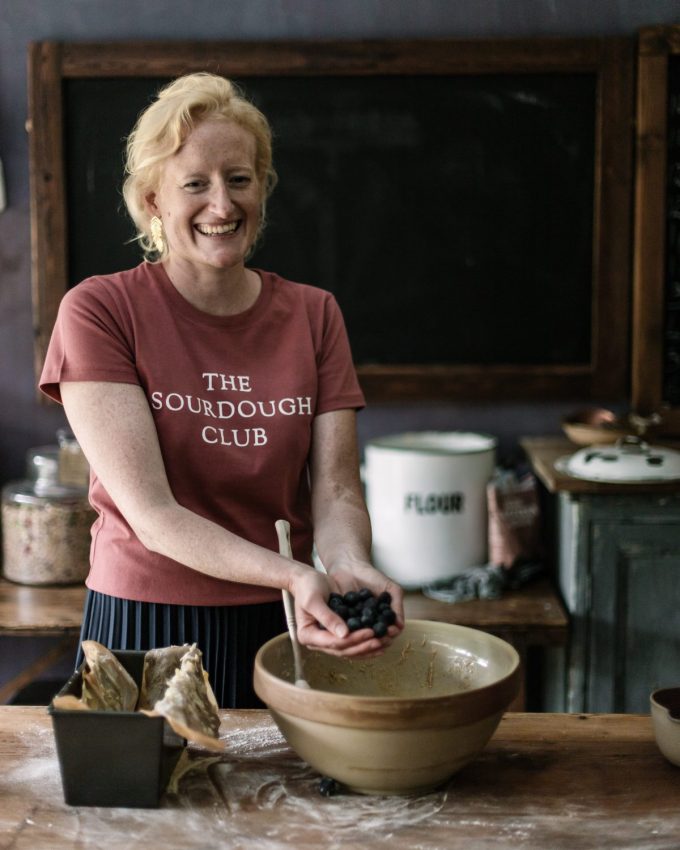 Joining the Sourdough Club is an investment in your health, happiness, and lifelong learning. While some might view it as just another baking course, our membership offers so much more:
100's of baking tutorials, tips, techniques and inspiration to learn to bake nutritious sourdough
Do more than just bake - learn the science of how to eat and share bread with our baking and lifestyle medicine tasks.
150 + lessons, such as getting to know your starters
An amazing amount of knowledge to improve your health with our lessons in knowing your ingredients
Hundreds of recipes: not just bread, but eating and sharing recipes
Proven results from the Protocol of Baking as Lifestyle Medicine (BALM).
Live expert support and feedback, and guidance in our live weekly sessions
You are supported by our Sourdough School team of in-house health professionals
Gain access to the libraries, including our master and classic sourdough recipes, with new recipes added regularly.
Improve your gut microbiome with our symbiotic eating recipes designed to nourish your gut.
You can read in greater detail the research behind each recipe and how they will nourish your gut microbiome.
Enjoy in-depth features on grains such as spelt, rye and other heritage grains.
Get a better understanding with access to a comprehensive glossary.
You become part of a community and interact with other members in our friendly forum with over 700 + active members.
Live Q & A sessions with our in-house team of healthcare professionals - Nutritionist, GP, Wellbeing Expert and Life Coach.
You get to attend live webinars with Vanessa and guests.
Share your bakes and get reposted on the Club Instagram accounts with over 500,000 followers on our social media channels.
Enjoy Club members' discounts.
Gain access to exclusive articles by Vanessa Kimbell on sourdough and gut health.
Be inspired by our baking magazine with tips, offers, articles and more.
All our work is evidence-based, and you can read the studies with a plain English explanation of what science means here in the Research library.
Proven health benefits - our BALM Protocol has been developed over 20 years, and you can see an overview of our case studies here
Why do you include activism in the way you teach?
Our daily bread should help, not harm, health.
One thing we are serious about is that things need to change. The food we eat is being dominated by global companies that produce food and bread that is harming human health and the planet. This has to stop.
When you become a member, you are joining a food justice movement.
We have a passion for disruption.
The thing is that you can learn to bake for free, anywhere, and there are thousands of free recipes, courses, and tutorials online to learn to make sourdough, but this isn't about big holes in your bread. Our Club is about social change, and you will learn through a structured, evidence-based BALM Protocol, developed over 20 years, how to bake, eat, and share bread as lifestyle medicine.
You get to talk with us and interact. You can speak to experts in health, nutrition, and baking.
It is about belonging and finding your tribe.
When you care, you can sometimes feel like you are the only one. The food industry and the power dynamic want us to give up, roll over, and accept that we get ill. We do not accept that this is inevitable, and we will be introducing you to other people who feel the same.
You will also be actively involved in influencing alternative relationships of bread production, distribution, preparation, and consumption. In addition, as part of a social movement, you start by learning to make your own bread and feed your family. Food activism starts at the kitchen table. However, you will be actively involved in our goals and strategies to mobilise and challenge the structuring forces that generate and reproduce inequalities in the food system.
What are your fees used for?
We are a social enterprise, and we reinvest your subscription into producing more lessons, recipes and content, and an amazing systems change program. Our mission is to empower people to optimise the nutritional value of our staple food for social equality while reducing the environmental damage of the current global agricultural systems - and bake amazing, mind-blowingly great bread too.
...and Club Membership is rated 5* by The Telegraph, which we are very proud of indeed.
Why do I need to understand what is going on with our food system to bake sourdough?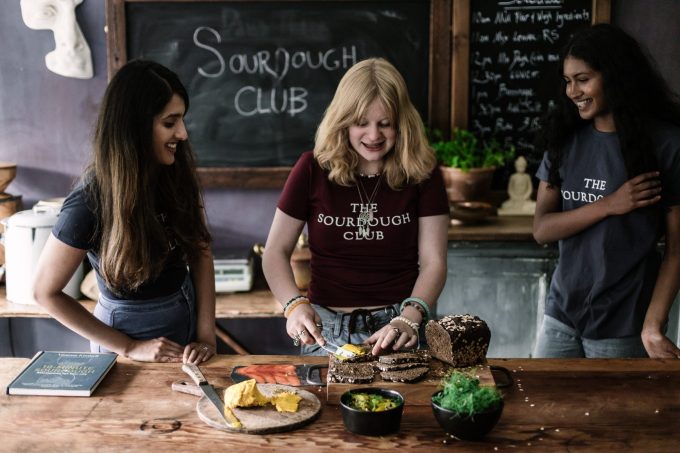 Global food giants are manipulating people...
...by developing cheap "bliss point" foods that are difficult to resist, ultimately harming our health and the environment. The bliss point is a term used in the food industry to describe the optimal level of sweetness, saltiness, or fattiness in a food product that makes it irresistibly appealing to consumers.
Here are 5 ways that these food giants are manipulating people and impacting our health and the planet:
Engineering addictive foods: food giants invest heavily in research and development to create food products with the perfect combination of sugar, salt, and fat. These ingredients stimulate our brain's pleasure centres, making it hard for us to stop consuming them. As a result, people are more likely to overeat and develop health issues such as obesity, diabetes, and heart disease.
Aggressive marketing: these companies use aggressive marketing tactics, including advertising, product placement, and promotions, to make their products more attractive to consumers. This often targets children and young adults, making them more likely to develop unhealthy eating habits from a young age.
Exploiting price-sensitive consumers: processed foods are often cheaper to produce and have a longer shelf life than fresh, whole foods. This makes them more appealing to price-sensitive consumers, leading to a higher consumption of unhealthy foods.
Environmental impact: large-scale production of processed foods relies on intensive farming practices that contribute to deforestation, soil degradation, and water pollution. The use of pesticides and synthetic fertilisers also harms biodiversity and disrupts ecosystems.
Monopolising food systems: global food giants dominate the market, making it difficult for smaller, more sustainable food producers to compete. This consolidation of power in the food system leads to a lack of diversity in our diets and reduced access to healthier, more environmentally friendly food options.
We teach you how to counteract these manipulative practices.
Baking your own bread is a radical act of defiance. It is a moment where you are in control of your own food, and Vanessa will, in the way she teaches you, put you in a position of power to protect yourself and your family.
You become part of a greater movement, and you will learn how it is crucial for individuals, communities, and governments to support sustainable food production and consumption practices, including local and organic agriculture, and to prioritise education and access to healthier food choices.
By becoming a member of the Sourdough Club, you are taking a stand against global food giants as a food activist.
The Club emphasises the importance of connecting with local farmers, learning about the ingredients that go into your food, and understanding the impact of your choices on both your health and the environment. Here's how being a part of this community can help you stand up against these food giants and support your mental health:
Empowerment through knowledge: the Club provides you with valuable information and resources that enable you to make informed decisions about the food you consume. This knowledge empowers you to choose healthier, more sustainable options and resist the manipulative tactics of global food giants.
Supporting local food systems: by connecting with local farmers and sourcing ingredients responsibly, you are directly supporting a more sustainable, diverse, and equitable food system. This helps challenge the dominance of large food corporations and promotes the growth of small-scale, environmentally friendly agriculture.
Building a like-minded community: The Sourdough Club brings together individuals who share a passion for improving their health and the planet. This sense of community and belonging can have a positive impact on your mental well-being, as it fosters a supportive environment where you can learn, grow, and connect with others who share your values.
Taking control of your health: by learning to bake, eat, and share bread using the principles of Baking as Lifestyle Medicine, you are actively choosing to prioritise your health and the health of your loved ones. This proactive approach can boost your mental well-being, as you are not a passive victim of the unhealthy food environment created by global food giants.
Psychological benefits of activism: engaging in food activism and taking a stand against harmful practices in the food industry can provide a sense of purpose and meaning in your life. This involvement can help improve your mental health by fostering a sense of accomplishment, self-efficacy, and personal growth.
By joining the Sourdough Club, you are not only investing in your health and well-being but also actively participating in a movement that challenges the status quo and promotes a more sustainable, equitable, and healthy food system.
Do I need to have a prescription from a healthcare processional to join?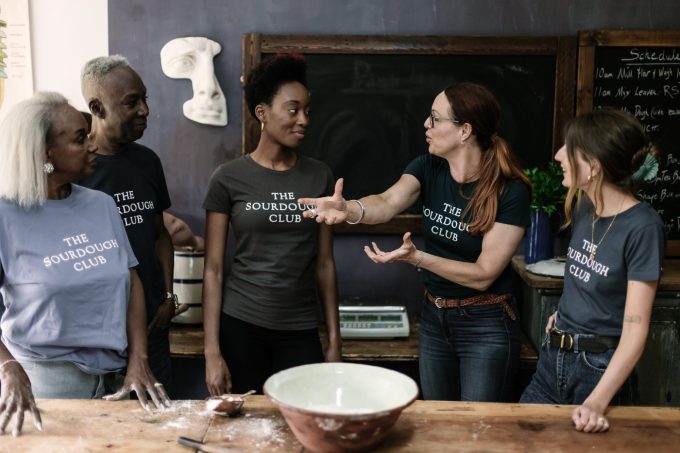 Baking, according to the guidelines of Lifestyle Medicine, is a powerful form of lifestyle medicine, not only for yourself but also for others around you. By self-prescribing a membership to our Club, you are taking a radical approach to self-care, environmentalism, and empowerment, learning to bake nutritious and delicious bread in an affordable and accessible way.
When you choose to self-prescribe a membership, you're embracing a way of living that emphasises nourishment, mindfulness, and a connection to the food we consume, all grounded in empowerment theory. By learning to bake for yourself and others, you are taking control of your own health and happiness while also positively impacting those around you. This act of self-care and nurturing your loved ones fosters a sense of community and shared well-being.
Furthermore, by practising sustainable baking methods, you contribute to environmental stewardship, reducing waste and supporting local, eco-friendly food systems. This approach aligns with the principles of empowerment theory, as it encourages individuals to take charge of their own lives and make decisions that benefit both themselves and the broader community.
So, if you're ready to embark on a journey of self-care, personal growth, and environmental responsibility, self-prescribe your membership to The Sourdough Club today. By doing so, you'll not only be investing in your own health and happiness but also fostering a more connected, sustainable, and empowered world.
What is the real secret to why baking as lifestyle medicine is so successful?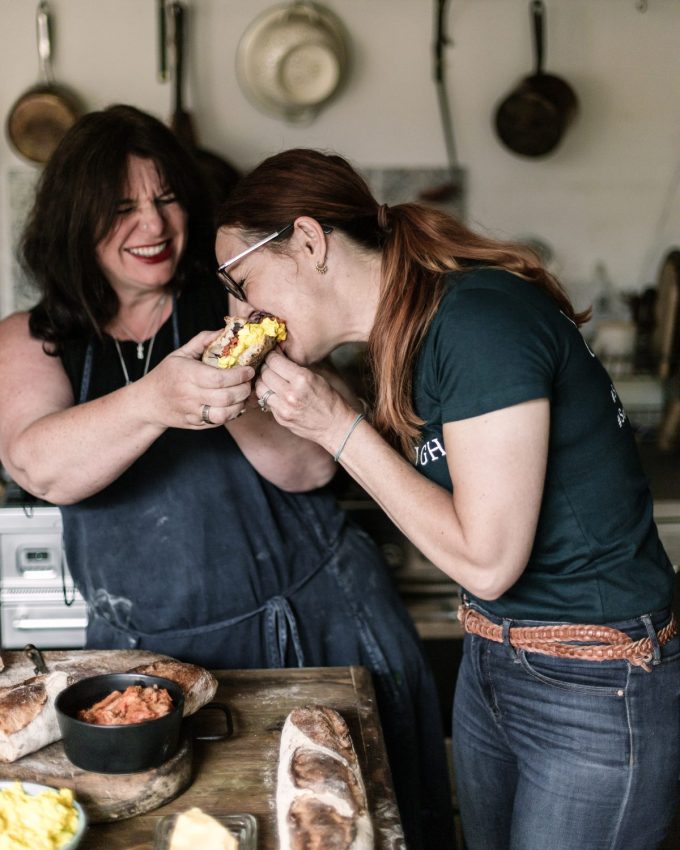 In life, many of our day-to-day tasks can feel mundane. That's why, when it comes to bread, we infuse every loaf with passion and purpose. At the Sourdough Club, our focus extends beyond achieving the perfect airy texture or creating large holes in our bread.
We dive into the fascinating world of digestion and gut health, revealing their impact on mental well-being. As a member of the Club, you'll be joining a community of food activists, learning to bake bread that enhances health, reduces environmental harm, and challenges inequalities in the food system. Together, we make a difference, and that's it's something we believe truly matters.
At the Sourdough Club, we're all about finding tasty and affordable alternatives to junk food. We'll teach you how to bake, eat, and share delicious bread and recipes that nourishes both body and soul.
And here's the best part:
You will laugh out loud because Vanessa has quite a sense of humour which shines through her teachings, and her commitment to accessibility is evident as she has taught thousands of people with warmth and patience. With funding for social prescribing coming from license fees paid by industrial bread producers, we ensure that bread education reaches as many people as possible. The Sourdough Club is an inclusive community that welcomes everyone.
Our goal is to make sourdough the go-to process for bread-making, ensuring that this nutritious, delicious bread is available to everyone, regardless of their background or experience. Join the Sourdough Club today and become part of a movement that's changing the world, one loaf at a time.
Do I really have to learn about soil systems and agricultural practices to understand sourdough?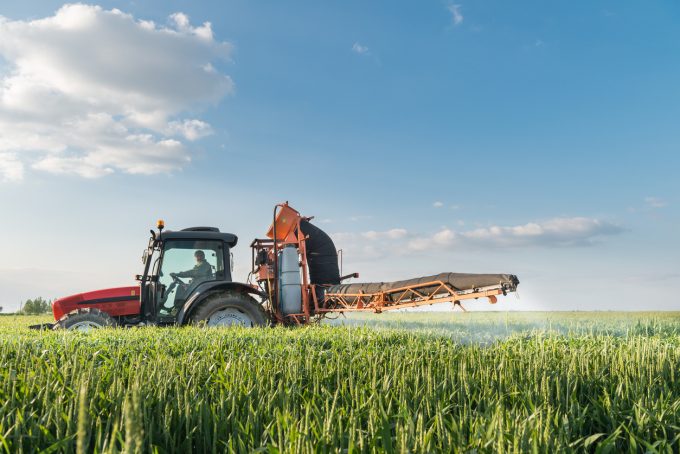 We teach you to understand the entire process, from soil health to agricultural practices,  and we feel that this is essential because it provides you with a comprehensive understanding of how bread impacts your physical and mental health.
Soil health plays a crucial role in the quality of the grains used for making bread. Healthy soil leads to nutrient-dense grains, which in turn contribute to the nutritional value of the bread. By learning about soil health, you become more aware of the importance of supporting sustainable farming practices, which ultimately benefit your health and the environment.
The nutritional value of flour is directly connected to the quality of the grains used and the milling process. By understanding this aspect, you can make informed choices about the flour you use, ensuring that your sourdough bread is as nutritious as possible.
Agricultural practices are an essential part of the sourdough journey because they impact the quality of the ingredients, the environment, and the livelihoods of farmers. By learning about these practices, you can support more sustainable and responsible methods of farming, promoting better health for both people and the planet.
Sourdough bread connects all these processes through microbial activity. The fermentation process in sourdough, driven by beneficial microorganisms, enhances the nutritional value of the bread, making it more digestible and bioavailable. This process also helps break down anti-nutrients like phytic acid, allowing your body to absorb more minerals and nutrients from the bread.
In summary, learning about the entire process, from soil health to agricultural practices, is crucial for Sourdough Club members because it allows them to understand the interconnectedness of these elements and their impact on physical and mental health. This comprehensive knowledge empowers members to make informed choices when it comes to baking and consuming sourdough bread, ultimately leading to better overall health and wellbeing.
Can I still join the Club if my main focus in learning to bake sourdough is big holes?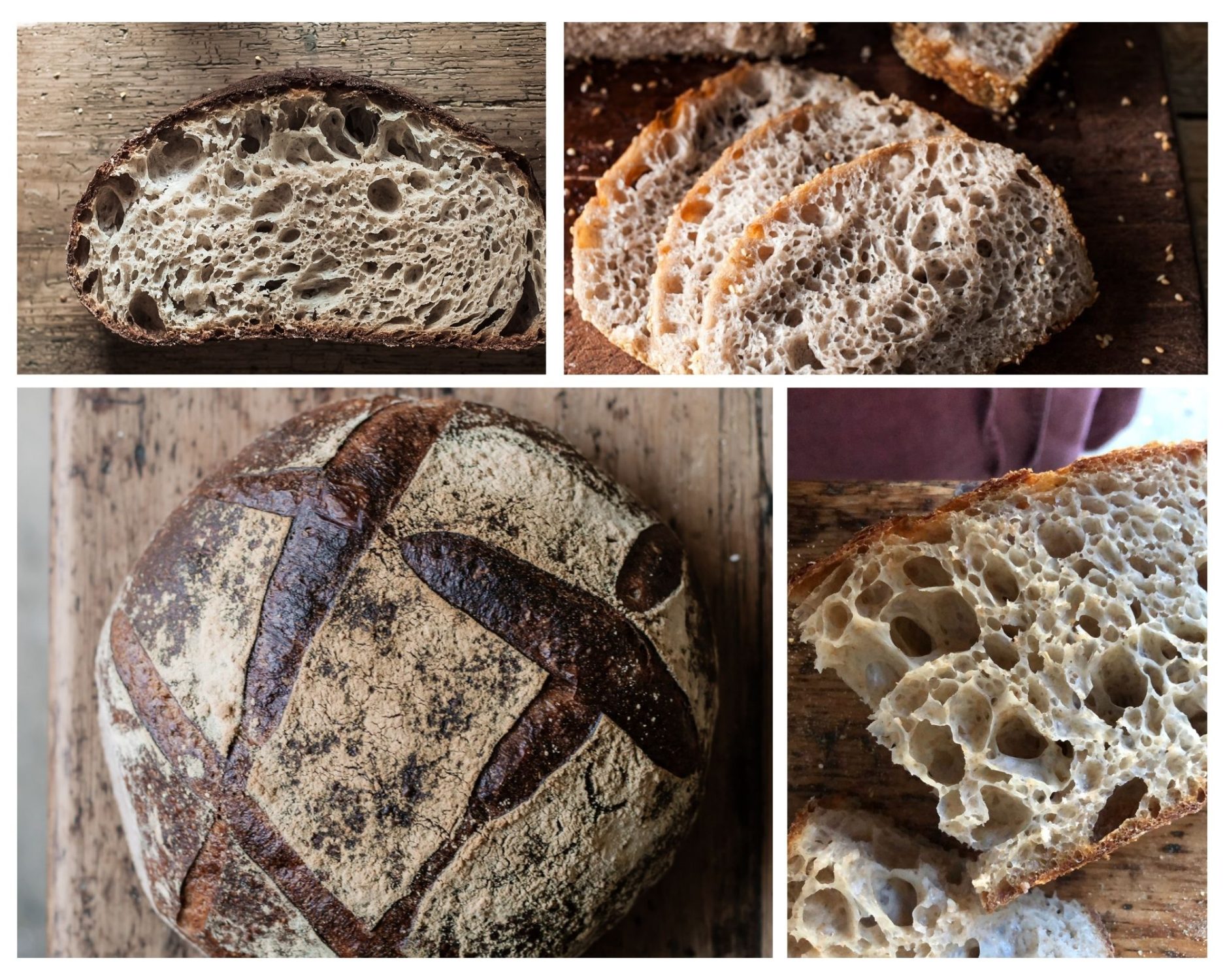 Yes of course, we would welcome your interest, and we do teach you about big holes.
It is fair to say that people can often get very focused on this aspect of sourdough baking. Vanessa sees this as so basic that she often laughs and says, "it is a bit like asking if you are going to get wet if you learn to swim." The Sourdough Club aims to provide a comprehensive understanding of sourdough baking, emphasising the connections between the process, our health, and the environment. We believe that this holistic approach empowers members to make informed choices and appreciate the full impact of their baking journey. The baking is taught by Vanessa Kimbell, founder of The Sourdough School. Vanessa has a remarkable passion for sourdough that has spanned over four decades. Vanessa has ASD - a form of autism - and this is connected to her dedicated and persistent pursuit of understanding, and sourdough has led her to become a highly respected figure in the baking community. Her influence stretches far and wide, with her insights and teachings resonating on a global scale.
While modest about her accomplishments, Vanessa's extensive knowledge and experience have positioned her as one of the foremost bakers in the world. She has made a significant impact in the field of sourdough and baking as a whole, with countless individuals and professionals learning from and being inspired by her work.
Her unwavering dedication to sharing her expertise has earned her recognition as a leading authority on sourdough without needing to boast about her achievements. Vanessa's work speaks for itself, and those who have had the opportunity to learn from her can attest to the depth of her understanding and the invaluable guidance she provides; she sees understanding crumb structure as part of understanding sourdough... so we would expect you to be interested.
Understanding how a system impacts our bread and the impact on us is complex.
If you join, you are not in any way obliged to learn about these systems or participate in discussions on lifestyle medicine or soil health, agricultural practices, or environmentalism. However, by choosing not to engage in these topics, you may miss out on understanding the microbial connections and intricate details that truly make all these parts of the process connect. But here are a few things that might help to explain why all of these things are connected to big holes. The environment significantly impacts dough rheology (which is the study of how dough deforms and flows under different conditions. Some of these factors include enzymes, gluten levels, nitrogen, and climate change.)  Here are just a few points that Vanessa suggested highlighting to how interconnected these factors are and how they can influence dough rheology:
Enzymes: enzymes are proteins that catalyse biochemical reactions, playing a crucial role in dough formation and fermentation. The presence and activity of enzymes like amylases, proteases, and xylanases can affect dough rheology by breaking down starch, proteins, and hemicellulose in the flour. These enzymatic reactions can change the dough's viscosity, elasticity, and extensibility, impacting its overall performance during mixing, fermentation, and baking.
Gluten levels: gluten, a protein complex found in wheat, rye, and barley, is responsible for the elastic properties of dough. The gluten content and quality in flour can greatly influence dough rheology. Higher gluten levels usually result in stronger, more elastic dough, whereas lower gluten levels can lead to a weaker, less elastic dough. This affects the dough's ability to retain gas during fermentation, which is essential for proper loaf volume and structure.
Nitrogen: nitrogen is a critical nutrient for plant growth, and its availability can impact the protein content and quality in wheat. When wheat is grown in nitrogen-rich environments, it tends to have higher protein levels, which can result in stronger gluten development and dough with better rheological properties. Conversely, nitrogen deficiency can lead to lower protein levels and weaker gluten, which may negatively impact dough rheology.
Climate change: climate change can influence dough rheology by affecting the growth conditions of wheat and other grains. Changes in temperature, precipitation patterns, and the frequency of extreme weather events can impact crop yields, gluten content, and overall grain quality. For example, higher temperatures can accelerate wheat maturation, leading to lower protein levels and reduced gluten strength. Similarly, drought stress can also affect protein content and gluten quality, ultimately impacting dough rheology.
So your high holes (dough rheology) are influenced by numerous environmental factors and will impact elasticity, extensibility, and gas retention, which in turn impact the final bread's quality and characteristics. Another factor to consider is how we produce our grains will impact flavour. The unique combination of environmental factors in a particular region, often referred to as terroir, impacts the flavour of the grains and other ingredients used in bread-making. Learning about terroir and the role of the environment in flavour development can help you create bread with distinct and appealing flavours.
Not convinced? that is ok ...
We respect that each person's interests and priorities may vary, and we encourage you to choose the learning path that best aligns with your goals and values. Should a holistic approach to understanding the complexities of wild yeast and lactic acid bacteria, still not be of interest, you might be better off exploring one of the many hundreds of big-hole bread teachers who do a wonderful job of focusing on this specific aspect of baking. Many instructors specialise in teaching how to achieve high holes in bread while remaining within this one dimension of the baking process.
There are numerous resources available online and in print to help you learn about making sourdough bread that focus just on big holes. Here's a list of some popular resources that focus on this aspect of bread-making:
Websites and Blogs:
YouTube Channels:
Books:

"Flour Water Salt Yeast" by Ken Forkish
"Tartine Bread" by Chad Robertson
"The Sourdough School" by Vanessa Kimbell (Note: this book also covers other aspects of sourdough baking, but it does include techniques for achieving big holes)
"Bread: A Baker's Book of Techniques and Recipes" by Jeffrey Hamelman

Online Courses:

Udemy offers a variety of sourdough baking courses, some of which focus on big holes. (https://www.udemy.com/)
Skillshare also features sourdough baking classes that can teach you how to create big holes in your bread. (https://www.skillshare.com/)
3 best-selling books that accompany the Sourdough Club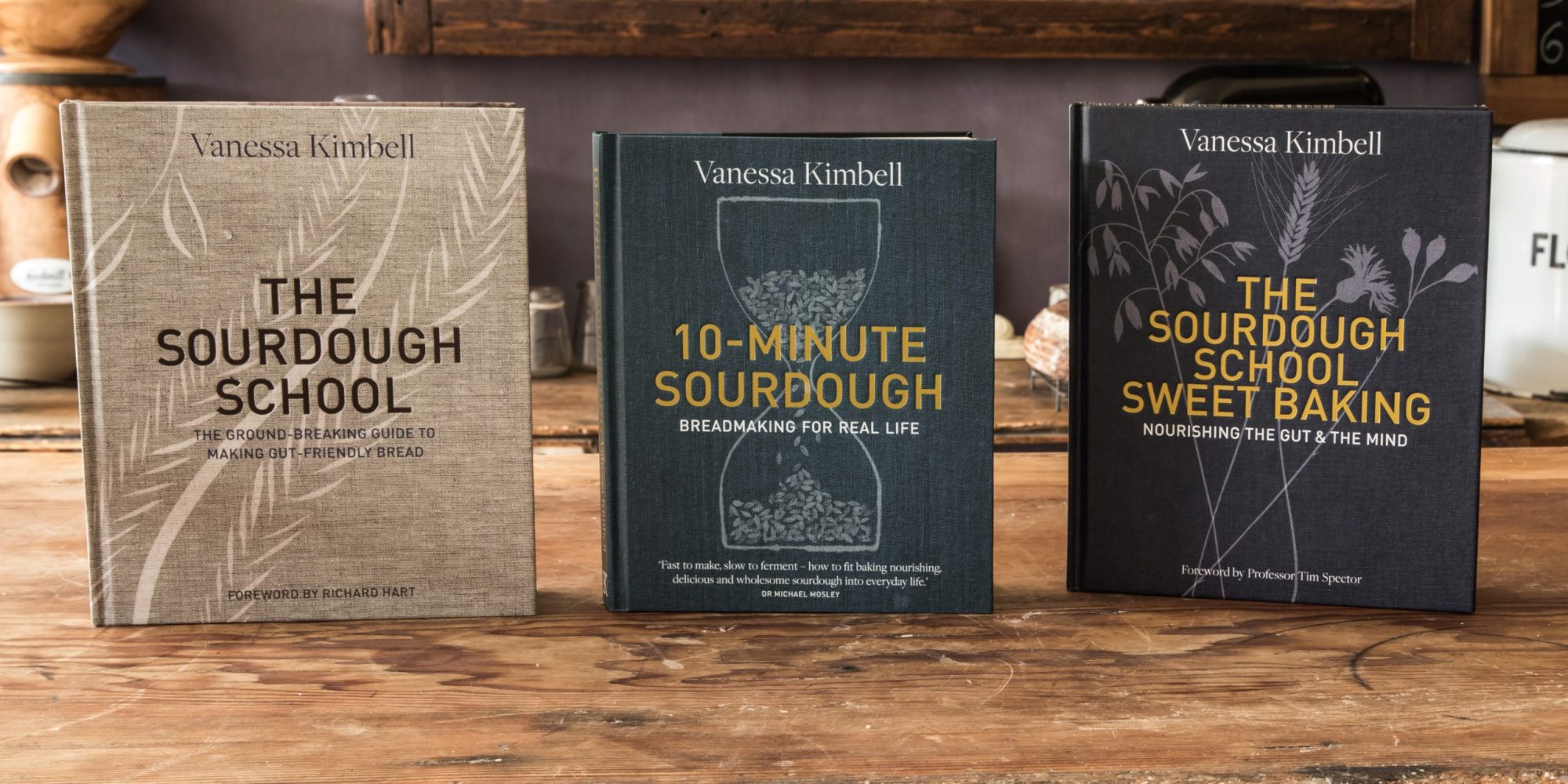 Having three beautiful best-selling books that accompany the Sourdough Club is a wonderful bonus!
You get an extra comprehensive learning experience: each book provides a unique perspective on sourdough baking, allowing members to learn different aspects of the craft. This creates a well-rounded and comprehensive learning experience.
Expert guidance: Vanessa's expertise is showcased in each book, offering readers reliable and proven techniques for successful sourdough baking. By following her guidance, Club members can have confidence in their ability to create delicious and nourishing sourdough bread and treats.
Convenience and accessibility: with the availability of these books, members can easily access the valuable information they need, whether they are in the kitchen or on the go. This makes it easy for members to bake at their own pace and continue to learn new techniques and recipes.
Inspiration and creativity: the books offer a wealth of recipes, ideas, and techniques that inspire Club members to be creative in their baking. With each book focusing on a different aspect of sourdough baking, members are encouraged to experiment with new flavours, ingredients, and methods.
Holistic approach: the books not only focus on the technical aspects of sourdough baking but also emphasise the importance of nourishing the gut and mind. This holistic approach to baking and health allows Club members to fully appreciate the benefits of baking as a form of lifestyle medicine.
Overall, having three best-selling books that accompany the Sourdough Club enhances the experience for members by providing expert guidance, inspiration, and a comprehensive learning experience that focuses on both the art of sourdough baking and its health benefits.
Do you teach How to make pizza?
Oh yes. but more than that we teach pizza that supports your physical and mental health.
Why Do I have to Application Instead of just being able to buy Instant Membership Access?
Not everything in life is instant!
At the heart of the Baking as Lifestyle Medicine (BALM) Club is a commitment to authenticity, shared values, and mutual growth. We firmly believe that a community thrives not merely on numbers but on the quality and alignment of its members. Here's why we've chosen an to select our members through an application process:
Alignment with Our Vision: BALM isn't just a club; it's a movement. We're seeking members who genuinely resonate with our goals of promoting health, nurturing the environment, and furthering social justice through the art and science of baking.
Maintaining an Engaged Community: To maintain the high-quality interactions and discourse within our community, it's essential that every member is active, engaged, and contributes meaningfully. An open membership might dilute this engaged spirit.
Quality Over Quantity: Our commitment is to a close-knit, like-minded community. The application process ensures that each member is here not just to learn but to be a vital part of our global movement.
Ensuring Value for Every Member: With an application process, we can ensure that every member will both benefit from and contribute to the resources, discussions, and initiatives of the club.
Protecting Our Ethos: The BALM Club stands for certain principles and values. The application process ensures that these are upheld and protected from commercial dilution or misalignment.
In essence, the application process is our way of preserving the core essence of what the BALM Club stands for, ensuring every member finds value, and keeping our mission undiluted and focused.
"This is a journey. And these aren't just courses. Kimbell wants to change the bread we eat, one loaf at a time. She's the real deal: a total inspiration."

–Diana Henry, is the author of nine cookery books and the Cookery Writer for The Telegraph
"If you are going to eat bread, then Sourdough is a good option. My advice? Eat bread in moderation as part of a Mediterranean diet made with wholegrain flour, that has been long slow fermented. This kind of sourdough will have higher levels of fibre and resistant starch, so it is more satiating. It also provides more fibre that is loved by the positive microbes in your gut. A great resource for learning this approach is from The Sourdough School, run by baker Vanessa Kimbell."

Dr Michael Mosely is a science presenter, journalist and executive producer. He is also the author of the international bestselling books.