I think everybody likes pizza. It's because it's so personal – you can get creative and add toppings to suit your own tastes. And there are so many toppings to choose from… as many different toppings as there are ingredients in the world.
I'm often surprised at how this one food can be so different around the world. Maybe I've been spoiled. I have an Italian mother and grew up eating classic Italian pizzas. More recently, I've spent a lot of time in Rome with Gabriele Bonci, the man who is considered to be the Michelangelo of pizza. What I've learned through this is that there are two kinds of pizza: good pizza, and really great pizza!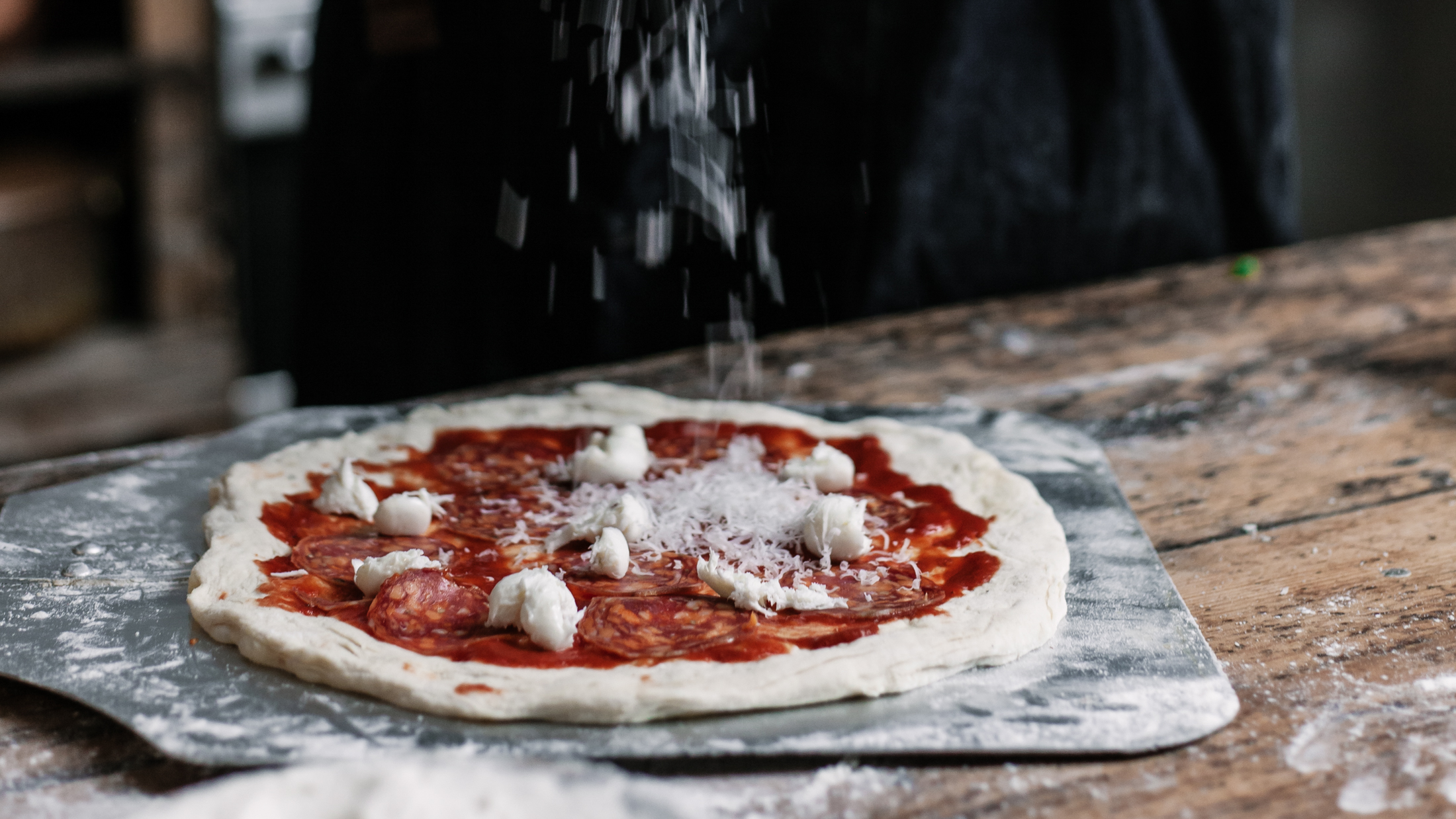 This Month in Sourdough
This month, I'm sharing my base recipe and techniques for making an ambient sourdough pizza. It's not the only approach to making pizza, but it is one that's easy, inexpensive and absolutely delicious. Included with our tutorials is a brilliant set of videos by the fantastic baker, Adam Pagor. Adam has shared his extensive knowledge and experience with us and provided lots of tips on baking the perfect pizza. I hope you'll enjoy these videos.
We've started off our series of summer pizzas with the classic Margherita, which features our delicious raw pizza sauce. As Adam points out, using a simple, intense tomato sauce and seriously good-quality mozzarella and basil will make a fantastic difference to the finished pizza. We've also shared our top tips for getting the most from your sourdough pizzas to really take them to the next level.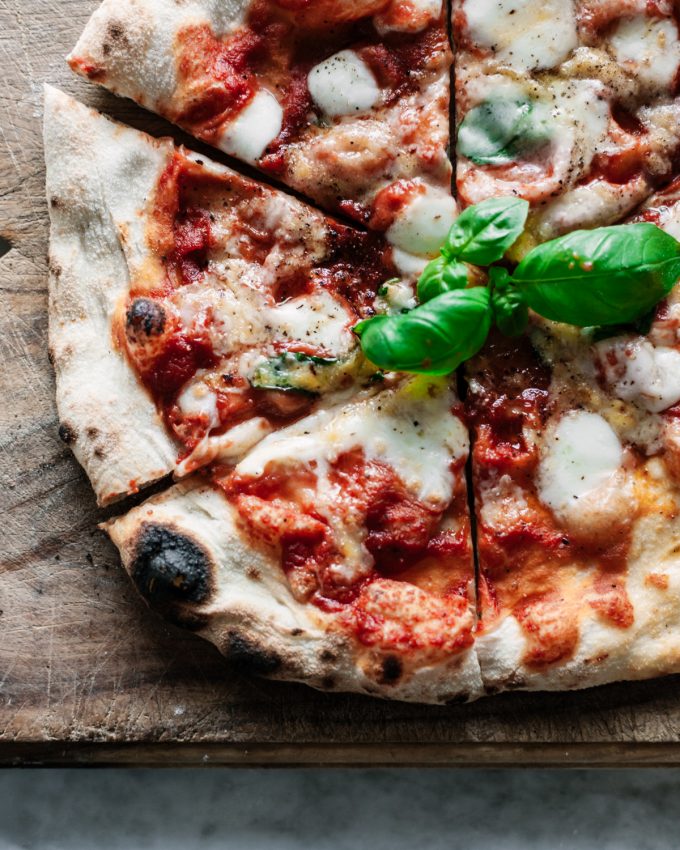 Collaboration
This is perhaps an opportunity for me to highly recommend Neal's Yard cheeses, a great option if you'd like to try some fantastic British cheeses on your pizzas. If you can't get to one of their shops in London, they do offer online shopping. When you make your own pizzas, it's an opportunity not just to feed your friends and family, but to explore locally produced ingredients. Perhaps you will be able to source flour from a local mill, or discover some unusual cheeses. We'll certainly be featuring some of the Neal's Yard cheeses in the coming months, and I would highly recommend having a look at the Dairy Box subscription they offer.
Chat with Dmitry Alexeev
I hope everybody enjoyed my chat with Dmitry Alexeev on Instagram live. If you missed it, you can catch up through the Sourdough Club Instagram.
Next Month's Recipe
Next month's recipe is more pizza – we're going to be concentrating on different toppings over the summer, so you can look forward to enjoying a lot of pizza.
Shopping List
Over the summer, there will be recipes for pizza bianca, pizza Fiorentina, pizza puttanesca and pepperoni pizza, so stock up on essentials like tomato sauce, cheeses and salami.
This Month's Competition
This month, we have teamed up with Gozney to give you the chance to win a Roccbox pizza oven, along with a 12-month membership for the Sourdough Club. Find out more about this amazing giveaway over on our competition page.
A Conversation with Tom Gozney
Guest: Tom GozneyWatch it here: https://www.instagram.com/sourdoughclub/
Tom Gozney, inventor of the Roccbox Pizza Oven, joined me on our Instagram live earlier today. We talked about how his quest for the perfect home-cooked pizza led him to creating his pizza oven, which is now our favourite way to cook sourdough pizzas here at the school.
Product of the Month
One thing I think is very important in getting the texture you want from a pizza base is creating a balance between the amount of water in your dough and the heat in your oven. Domestic ovens need to be heated to their highest possible temperature. Pizza ovens are a great option if you are regularly baking your own. We highly recommend the Gozney Roccbox Pizza Oven. Earlier this afternoon I talked with Tom Gozney, the inventor of the Roccbox, about all things pizza over on the Sourdough Club Instagram live.
Find out more about Gozney Roccbox Pizza Oven
Here's to a summer of pizzas! Don't forget to share your bakes with us using #sourdoughclub and #iamamember.
Happy baking!