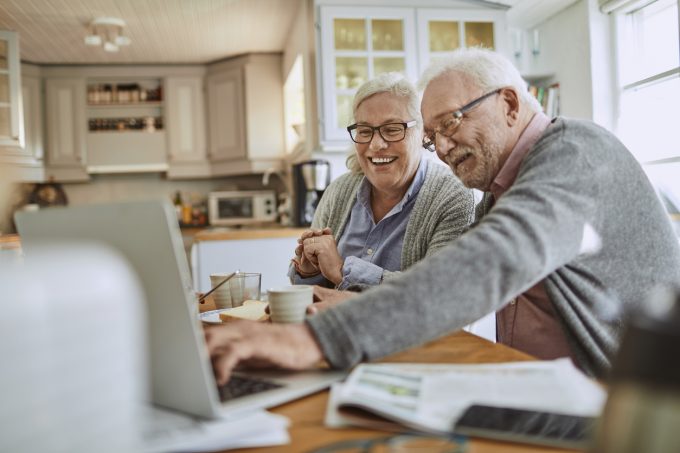 Attending the live sessions provided by The Sourdough Club is a crucial aspect of your membership experience. These sessions are designed to give you the opportunity to interact with other members, get support, and engage with the community in real time. They are an integral part of the value and benefits that come with your membership. Whilst we do record sessions in case you have to miss them, we really do like you to be actively involved in being a member.  You don't have to speak, but you can contribute if you want. If you would rather not contribute, then please just turn your camera off.
By participating in these live sessions, you will be able to:
Receive personalised guidance and support: During the live sessions, you can ask questions, discuss your challenges, and get advice tailored to your specific needs. This level of interaction is invaluable and can significantly impact your baking journey and overall success.
Connect with fellow members: The live sessions provide an opportunity for you to meet and interact with other Sourdough Club members, fostering a sense of community and shared learning. By attending these sessions, you can network, share experiences, and learn from others who are on a similar journey.
Stay up-to-date with the latest information and resources: The live sessions are a great way to stay informed about any updates, new content, or upcoming events within The Sourdough Club. This ensures that you are always aware of the latest happenings and can make the most of your membership.
Maximize your investment: By not attending the live sessions, you may not be fully utilizing the resources and support provided by your membership. This could potentially hinder your progress and diminish the value of your investment in The Sourdough Club.
Gain motivation and inspiration: Attending the live sessions can help keep you motivated and inspired in your baking journey. Listening to the experiences and successes of other members can encourage you to persevere and achieve your own goals.
In summary, attending the live sessions offered by The Sourdough Club is an essential aspect of your membership experience. By participating in these sessions, you can receive the support, guidance, and community interaction necessary to succeed in your baking journey. If you are unable to attend the scheduled sessions due to time constraints, please email [email protected], and the team will work with you to accommodate your needs.
Please note our live sessions are during UK school term time only. Bank holidays are also excluded.
Syllabus for Live Sessions
Total Time: 2 hours and 15 minutes
When
Lesson
Lesson Type
Time (mins)
What you will learn
1
Thursdays 4pm (London time)
Customer Services / User issues
Tutor: Vanessa Kimbell
Welcome Information
45

During this session, Vanessa will be available to help you navigate the website, find the information you need about baking, and provide support if you're feeling overwhelmed. However, it's important to note that Vanessa does not handle customer service inquiries, as she spends most of her time in the bakery. For customer service-related questions, please visit the customer service section for assistance.

To make the most of this live session, it's advised that you email your questions in advance, as Vanessa prioritizes answering emailed questions first. Due to the popularity of these sessions, they can go by quickly, so submitting your questions beforehand will ensure they are addressed during the session. By joining this open session, you'll have the unique opportunity to connect with Vanessa and other like-minded individuals passionate about sourdough and baking.

2
Thursdays 8pm (London time)
The Sourdough Club Clinic
Tutor: Vanessa Kimbell
Recorded Clinic
45

The Clinic

This 8pm session is open to all members.  This is a clinic, and this session is recorded and added to the clinic library - you can listen to it as a podcast if you miss it.

In this session, we inspire you with the theme of the month and with seasonal recipes and we apply the baking as lifestyle medicine in real terms to the way you approach your baking.  We can look at the details of your bake and specifics of the flour, timings and temperatures from the information that you provide, and Vanessa will make suggestions on how you might modify or recalibrate the next time you bake.

BAKE, ANALYSE, EAT; RECALIBRATE & REPEAT.

3
1st Monday of the Month 7pm (London time)
Baking as Lifestyle Medicine Live Q&A
Tutor: Our In-House Team
In Conversation
45

Monthly sessions - Lifestyle Medicine

Please keep an eye out on the notice board for sessions. This session is a unique opportunity for members to connect with Vanessa and sometimes her guests who can be health doctors and healthcare professionals during a live Zoom session. This session focuses on mental health, nutrition, physical health, and tactics for Baking as Lifestyle Medicine.

Often the guests are knowledgeable and experienced professionals,

While our team is not able to diagnose any health conditions or provide medical advice, they are more than happy to discuss topics related to baking, eating, and sharing bread as a means to support physical and mental health. By joining on a Monday, you can engage with our lifestyle medicine team on the same day.

As a social enterprise, The Sourdough Club firmly believes that health is a critical aspect of social justice. Our professional team is dedicated to supporting your health and well-being, ensuring that you receive the guidance and resources necessary to make the most of your Sourdough Club membership. By participating in these sessions, you can enhance your understanding of the lifestyle medicine aspects of baking and foster a healthier, more balanced approach to your everyday life.

View Archive Mondays 7pm Lifestyle Medicine Catch Up videos

4
This is a very useful grid & use this link to catch up if you missed attending a live session
Live Lecture

Here is a useful grid with timings for anyone in the USA wanting to attend

| Event | Eastern Time (ET) | Central Time (CT) | Mountain Time (MT) | Pacific Time (PT) |
| --- | --- | --- | --- | --- |
| Baking as Lifestyle Medicine Live Q&A | Mondays 2pm | Mondays 1pm | Mondays 12pm | Mondays 11am |
| Open Session Q&A | Thursdays 11am | Thursdays 10am | Thursdays 9am | Thursdays 8am |
| The Sourdough Club Clinic | Thursdays 3pm | Thursdays 2pm | Thursdays 1pm | Thursdays 12pm |