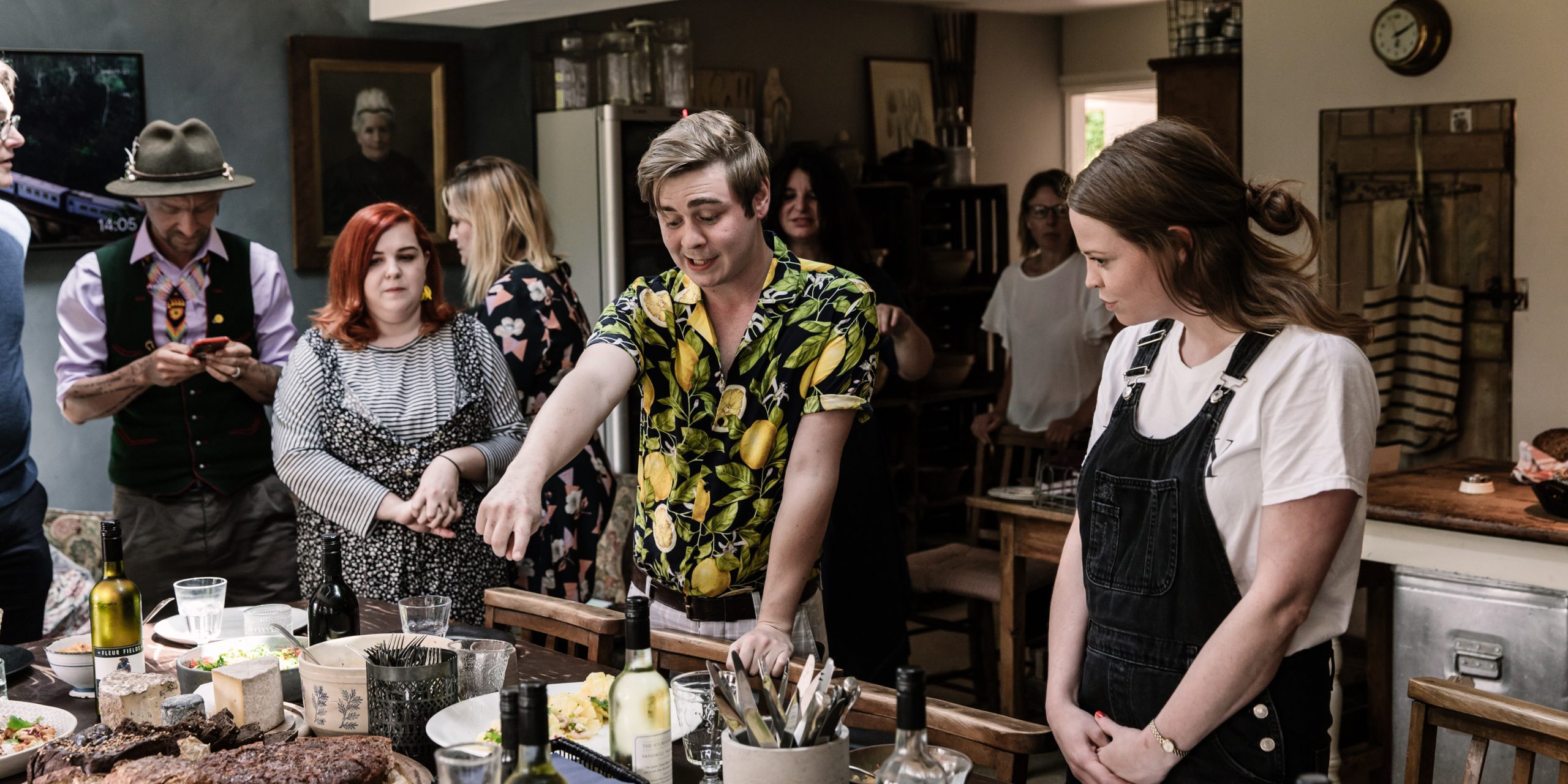 Combining nourishing the gut microbiome & rebalancing flavour
Today is the 4th February, which also happens to be World Cancer Day. The story of these recipes goes back to a young man nursing his mother as she was having treatment for cancer.
Whilst caring for his mother Ryan had noticed that there was a change in the way she ate – she only enjoyed a very small number of foods. Ryan explained that this is because cancer treatment can affect taste buds and appetite. A few weeks before I met Ryan I was teaching sourdough to a consultant whose work is right at the centre of gut microbial research. She mentioned in the class that the latest findings showed that the health of a person's gut microbiome affected their response to cancer treatment. I remember my arms prickling as the full implications – of just how important a healthy gut microbiome is – sunk in.
Not even being able to enjoy food whilst undergoing treatment is an absolutely terrible side effect, but as Ryan spoke I realised that it was more than this. I sat quietly in the garden for a while processing the impact of what Ryan had explained;  that treatment needed to live could not only strip people of the enjoyment of food, but by consuming a reduced variety of foods as a result, this could affect their gut microbiome in a negative way, at a time when it mattered the most. So I asked Ryan to join the team. 
(Please note that for the newsletter readers: to see the video below you will need to view this post in the browser)
Ryan set up Life Kitchen to share his knowledge of how to rebalance the flavours of everyday foods so that they are enjoyable again, and to teach people for free how to do this. His vision is extraordinary.
What if, I thought, I could combine my knowledge of sourdough and the increased bioavailability of nutrients and fibre from fermentation, and Ryan's understanding of how to revive both the joy of taste and flavour, to sourdough? We could create simple sourdough breads that would be softer textured and most importantly, that appeal to the taste buds, and nourish when it matters most. When every bite counts.
When Nourishment Matters Most – A Life Kitchen & Sourdough School Collaboration
So Ryan joined our team at the Sourdough School.  I spoke to Miguel, our in house Nutritionist and a Neuroscientist, about our collaboration and he explained from his point of view just how relevant this work is.  "Over the last couple of years, the scientific evidence documenting the therapeutic potential of fermented foods as sources of probiotic microbes has literally exploded. Novel breakthrough studies on the association between probiotics and anti-cancer therapy efficacy have identified specific gut bacteria populating the gastrointestinal tract of people who respond well to cancer immunotherapy. This is a huge step towards the improvement of the efficacy of immunotherapy treatments, but most importantly it shows that we can talk to our immune system via the gut. Whilst going through the torment of cancer treatment, being kind to yourself and 'talking softly' is the best approach. So what could be kinder than a homemade sourdough loaf infused not only with probiotic benefits but with love?"  So we added little probiotic accompaniment suggestions to both recipes. The first one is a savoury Feta, Miso & Mushroom focaccia with honey and rosemary, and the second one is a sweet Blackberry, Fennel & Pistachio focaccia.
I very much hope you will enjoy both recipes. When we launched The Sourdough Club, I had a simple vision.  To share the knowledge. We were supported by people from over 60 countries, and in particular, by Adam Pagor, Campbell McFarlane, Dan Sherratt & Dayna Brackley – it wouldn't be possible to do any of this without their support.