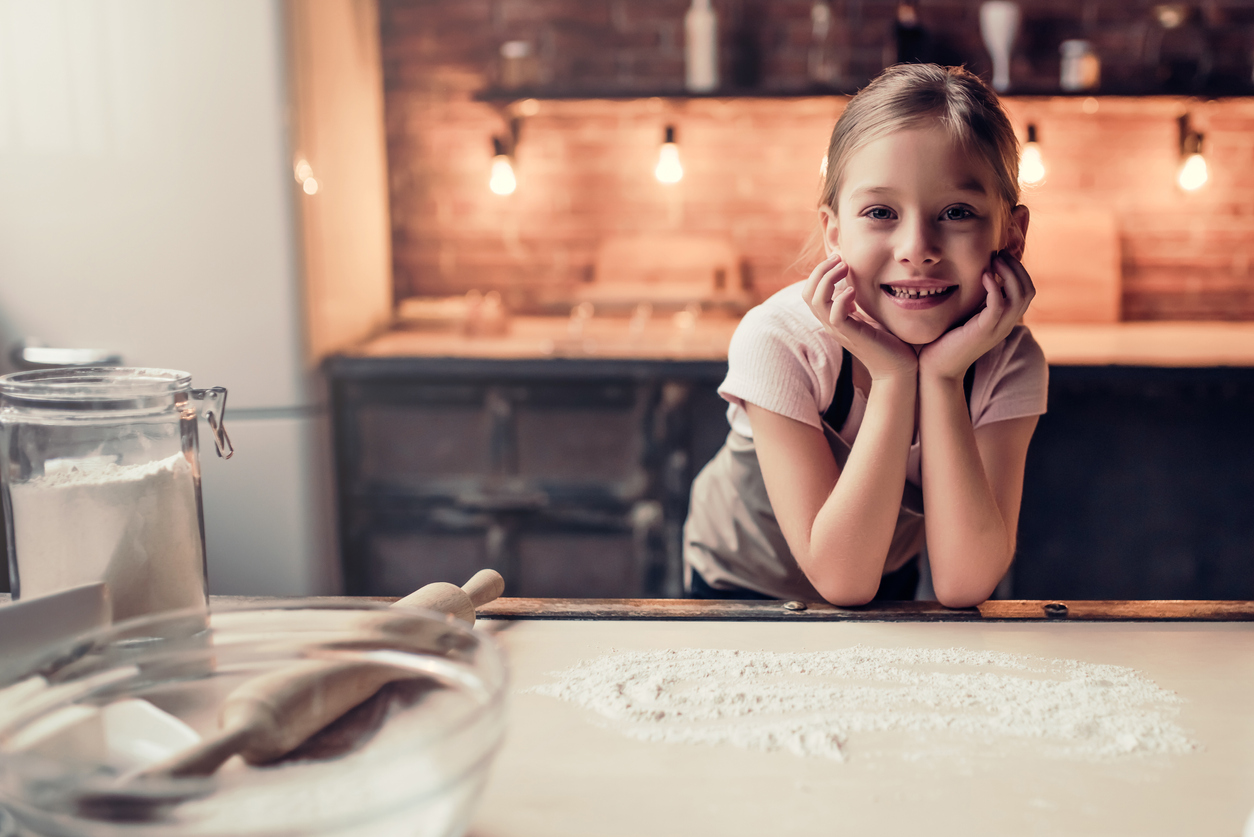 We don't teach a traditional course.  Instead we teach on topic. This allows anyone to join at any level of baking. It's dynamic, seasonal, topical, in the moment and interactive. We combine the Lifestyle Medicine topics with the baking, and often its about getting involved with whatever cool stuff we are doing at that moment.
Your tasks, if you choose to do them, are linked to the month and the theme.
How many hours does membership take up?
We estimate about 3-4 hours week.  There are some weeks that are a little more and some a little less, it also depends on how engaged you are with the topic and what stage of learning you are at.
Syllabus for Baking as Lifestyle Medicine
Total Time: 266 hours and 50 minutes
When
Lesson
Lesson Type
Time (mins)
What you will learn
1
January
How fermentation makes bread more nutritious
Topic
1400

How to eat healthy bread. Information on how fermentation makes bread more nutritious & how to be positive about health as a habit. We also cover bread and weight management this month.

2
February
Bread & Guts
Topic
1440

Bread & Guts - The Gut Microbiome.

This is the month we talk about the gut and how it functions in relation to bread. We concentrate on sharing knowledge about how bread can be a prebiotic, and how to incorporate bread with probiotics.  The recipes are dynamic and get you learning about symbiotic eating.  We'll look at flour and fibre and how similar your starter microbes behave to those in your gut.  I love this month.

3
March
What kind of bread you eat impacts your health
Background Knowledge
1350

Could bread done right save your life?

This month we'll look at flour, fibre, flavour, and open crumb wholegrain sourdough. We share how bread can be a way to increase fibre and the role of fibre. We'll talk FODMAPS, and we'll look at a programme that allows you to eat bread with more fibre that is easier to digest.

We particularly discuss bread & bowel cancer this month  – the 4th biggest killer in the UK.

4
April
Understanding Fermentation
Topic
1160

Understanding how fermentation works

It impacts everything from flavour to crumb structure, to the bioavailability of the nutrients in the bread.

Fermentation raises your dough, the CO2 produced by the wild yeast is one of the major factors to getting an open crumb structure, and the lactic acid bacteria help to break down flour.  Fermentation transforms bread.  This is the chance not just to bake sourdough but to actually understand it.

We take a closer look at IBS impacting over 20% of the population.

5
May
Going against the (processed) grain
Topic
1280

A deep dive into grains

We take a closer look at specific grains and flour, the importance of polyphenols and flavonoids, and how we eat bread.

We talk about understanding the agro-economics of bread and empowerment. We'll explore grains, flavour, nutrition, and get you trying different flour.

6
June
Pizza for good times & to support mental health
Topic
1260

Pizza month - it is summer and we emphasise the philosophy of lifestyle in our 7 core principles.  Community, sharing, the psychology of celebration, sharing bread and pizza.  Including 'lifestyle' of how bread is beneficial to your health.

7
July
Not all baking is bread - Sweet baking: the science of polyphenols, your gut health & your brain
Background Knowledge
1460

Sweet sourdough baking - think cakes, pastries, brioche and bakes and muffins, scones and jams and vinegars and preserves, polyphenols, berries and how to eat sweet sourdough. The majority of our recipes include more fibre and diversity and less sugar. Most of the un-refined sugars we do use are also reduced during the fermentation process.

8
August
Intimate with sourdough starters
Topic
1400

Sourdough starters – getting to know the farmers, your flour and connecting to the environment.  This is our Botanical Blend flour month - a flour power movement to increase diversity in your everyday baking and increase the flavour profile.

And we're talking gathering, diversity, baking your own blends, and getting technical about it.

We'll be talking about routines and how controlling flavour is way easier when you understand your starter. We'll be looking at how to get a starter going and why each starter is different.

9
September
Why & how sourdough?
Topic
1400

Sourdough September – welcome to the world of sourdough. We look at why sourdough is key to Baking as Lifestyle Medicine (BALM) and we look at every step of the process - back to basics, every step is looked at this month including how to refresh, how to shape, stretch and fold, and conversations about the microbes in sourdough.

10
October
Bread as therapy & how BALM is Nutritional Psychiatry
Topic
1400

Our daily bread should help, not harm, health.

This is the month we look at Mental Health awareness.  We'll be chatting about how bread helps with mental health, both the nutritional value, and the comfort and joy of baking, especially when it comes to specific demographics.

Breaking bread breaks barriers. How to work with the BALM techniques with teenagers, especially given the challenges of technology and the inevitable challenges faced by parents when teenagers pull away.

We'll talk mens health, and how BALM empowers men to get creative, the way men can morph into food activists, rocking out the most amazing bread, and why the San Fransisco style bread is so loved by men.

Topics on mental health cover women, and how the 10 Minute loaf can help with stress and managing a budget, busy family life and the pressures of surviving day to day. We'll also talk about baking and working with the older generation and mental health.

It is about the way that we need to connect to the process. Much of the topic this month is nutritional psychiatry and it is also the month I get excited about all thing's chocolate. Yes chocolate - starter, leaven and loaf. we even do a chocolate cultured butter...

11
November
How your bread helps you to be in control of how you feel
Topic
1420

This is about understanding how bread impacts your blood surge.  We're talking about the bread that you buy in the supermarkets, and how the way that you bake, eat and share bread can help you control the way you feel, inflammation and your weight.

This month is also National Diabetes Week: controlling blood sugar and mood - how this impacts mental health and hormones.

November is also Alzheimer's Awareness Month we'll be looking at the relationship between bread and the way we eat our bread as preventative health.

12
December
Bread and the art of giving and not giving in
Topic
1040

Oh the pressure is on.  Be happy it is the festive season.  We look at bread and the art of giving – why bread is the humblest and yet most generous gift.

Including festive eating that still nourishes you.  It's about not giving in this month.  Not to the gluttony, or to the commercial pressure to spend spend spend. We'll show you how to give differently. It's starts with asking yourself about your own values and what actually matters to you. BALM empowerment is about recognising how you can centre your celebrations with purpose, passion and activism so you feel well in yourself and share more than money can buy.