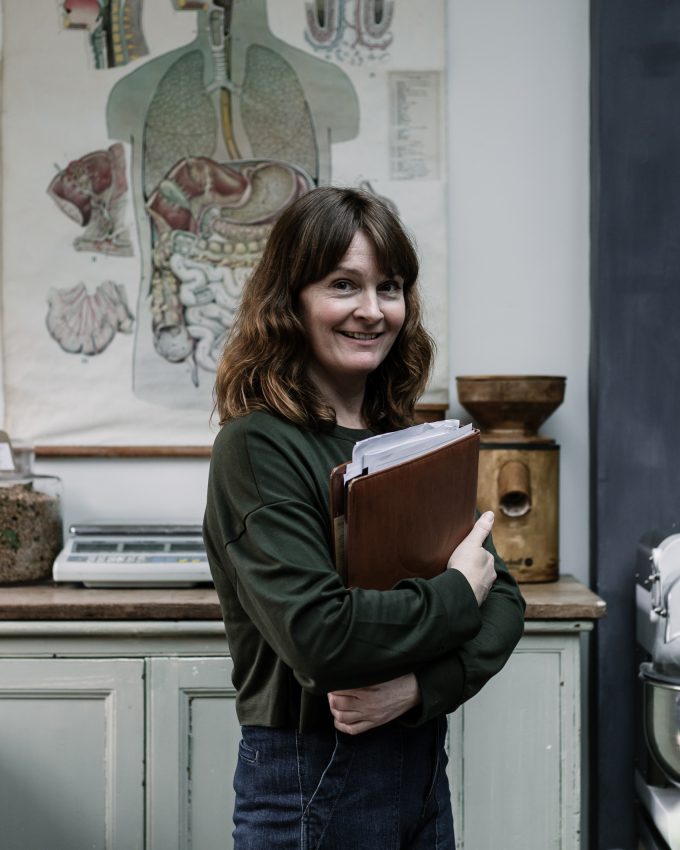 We are a small team, and if you've ever been to The Sourdough School or booked one of our courses, then chances are you will have come across Lucy. She has done an amazing job of managing bookings, helping students out with accommodation and travel queries, and assisting me with all the prepping needed before a course begins for almost 6 years. But that's only the start of the work she does… Lucy also manages the administration of the Sourdough Club day to day.
Lucy's is amazing and she has this lovely positive approach and an ability to take on pretty much any task that keeps everything running smoothly looking after my club members when I am up to my elbows in dough.
So, I first met Lucy after she moved back to Northampton. She had been running her own business, selling natural, organic skincare supplements for almost ten years – work which fitted well with looking after her young daughter. After closing the business, she was looking for part-time work. She applied for the job at here the school because a friend of hers read the advert and said, "surely this is made for you!"
I think that her mixture of creativity and organisational skills were exactly what I was looking for, in fact, when I interviewed her it was going very well until we got to right to the end and I asked Lucy if she liked bread…at this point, she admitted that she was gluten intolerant and avoided eating it! Fortunately, we soon discovered that she is able to digest sourdough, and she now bakes her own (yay!)  if you get her chatting she'll tell you that "discovering sourdough has been an absolute revelation".
Over the years that Lucy has been working at the school, my research and the courses we run have become more focused on digestive health. I love that she has been really supportive of this, as it's something she also has long had an interest in. On the days when Lucy is here with me, it's great to have someone to talk ideas through with, and we both have a huge enthusiasm for organic food, fermentation and health. Working with Lucy is an absolute pleasure, and I know from the feedback I get that the students are really appreciative of all the support she gives them and is she at looking after me…so I know she will be amazing at looking after you.
Lucy works Monday, Wednesday, Fridays, so please bear with us if it takes a day to answer you. You can always phone us if it is urgent.