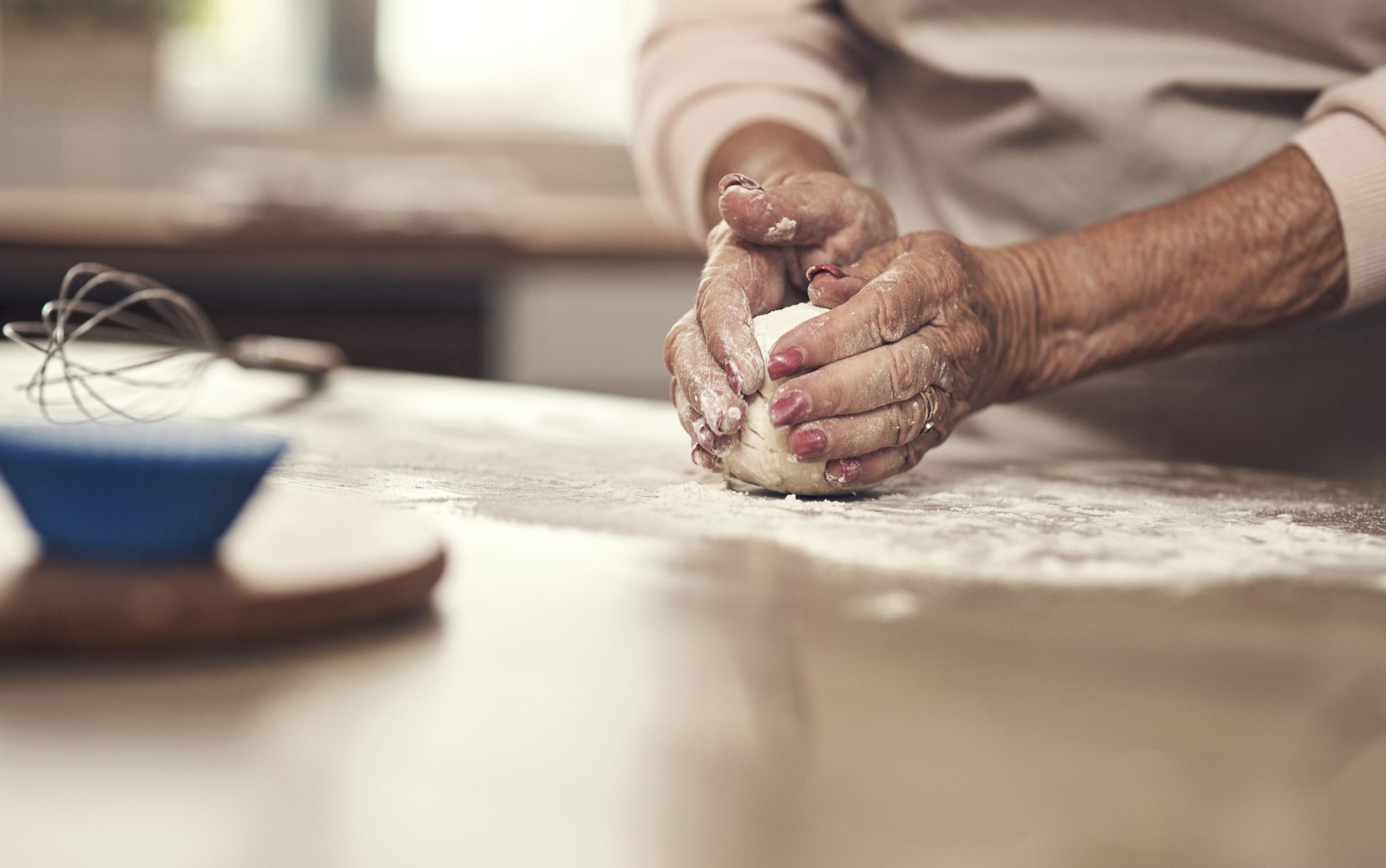 Baking as Lifestyle Medicine (BALM) offers significant benefits to older people living in poverty through a social prescribing model, addressing several key areas of concern including:
Food Insecurity: Learning to bake sourdough bread and similar staple foods can provide older individuals with a low-cost and nutritious way to supplement their diets. Additionally, the act of baking bread at home can be a means of self-sufficiency, enabling older people to have a reliable source of food even when income is limited.
Fuel Poverty: Baking at home can help alleviate fuel poverty in a number of ways. For one, the heat generated by the oven can help warm the home, potentially reducing the need for additional heating. Furthermore, if baking is done in a community setting, such as a community kitchen or shared space, individuals can benefit from shared heating and lighting.
Financial Management: Baking your own bread can be a cost-effective alternative to buying commercial products, especially if you're using affordable ingredients. The savings made can contribute to better financial management for older people in poverty.
Digital Inclusion: Many baking courses, like those offered by BALM, offer online components. For older individuals, this could serve as a gateway to greater digital literacy. Learning how to navigate online classes, interact with online communities, and access digital resources could empower them to engage more fully in our increasingly digital world.
Social Vulnerability: Baking, especially when done in a communal setting, provides opportunities for social interaction. This can be crucial for older individuals who may feel isolated or lonely. BALM's community-based approach can foster a sense of belonging, reduce feelings of isolation, and promote mental health.
Addressing Barriers:
Stigma and embarrassment around financial issues can indeed be a barrier to accessing support for older people. BALM and similar initiatives, by focusing on skill-building and community engagement rather than direct financial aid, may help sidestep this stigma. Instead of being seen as a form of charity, participation in BALM can be viewed as an educational and social opportunity and it is often something that popped remember and can bring knowledge and insight – we often see older members of The Sourdough Club contributing knowledge from memories of baking then contribute to the the live conversations and the forum.
Transportation can be another significant barrier and our digital delivery of the sourdough club membership can help with this. While this requires internet access, it eliminates the need for physical transportation. Alternatively, mobile baking units or local community centers could be utilized to deliver the program within walking distance for older individuals.
In these ways, BALM could play a vital role in supporting older people living in poverty through a social prescribing model, offering holistic and sustainable solutions to some of the key challenges they face.