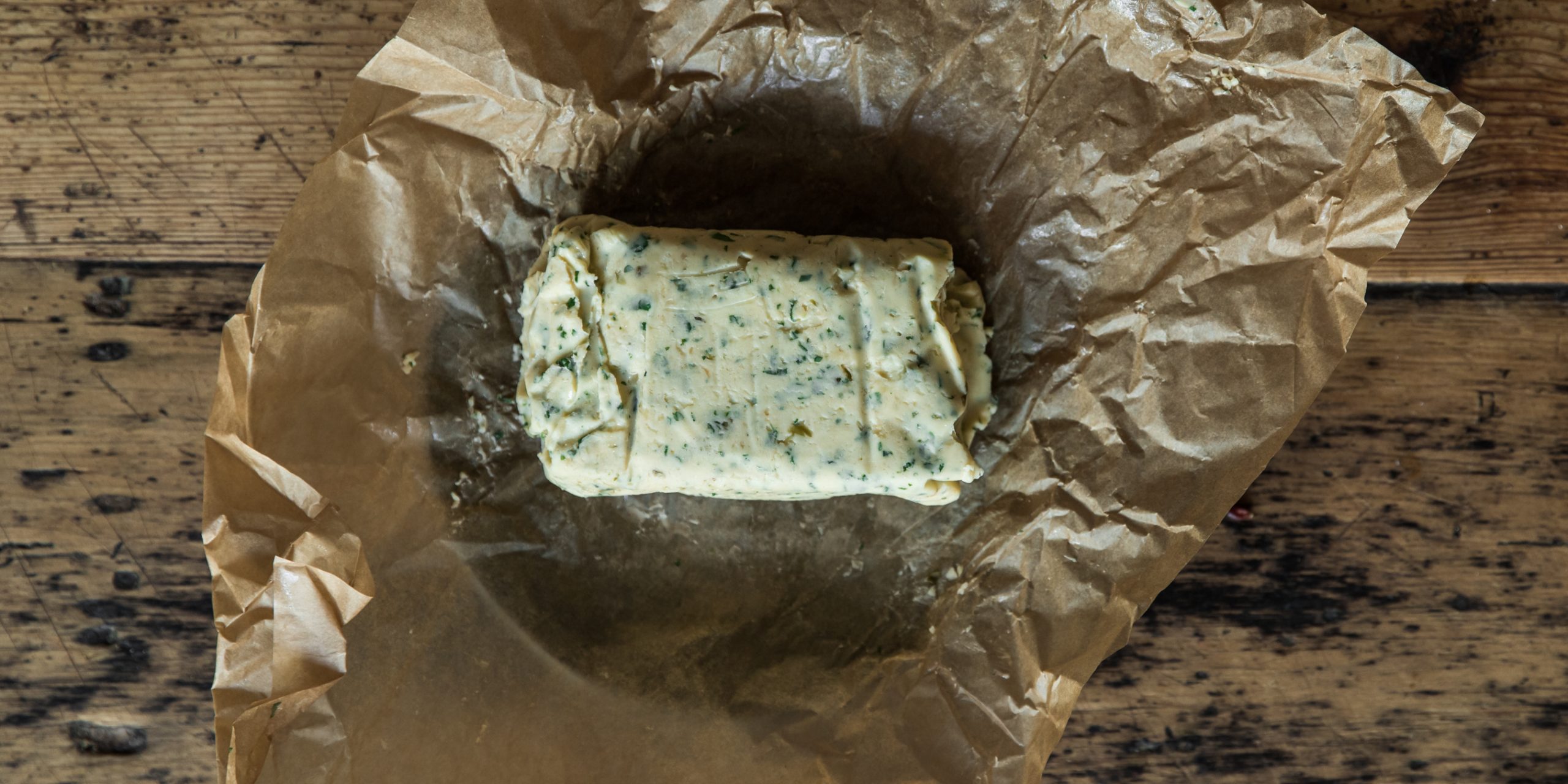 Makes about 350g of butter which we use in our Sourdough Tagliatelle Recipe.
The flavour of this butter is absolutely amazing and incredibly moreish, but more than that Miguel says "Anchovies are a great source of Omega 3 and the latest scientific consensus suggests that they are in fact a prebiotic."
Ingredients:
1 litre double cream
100ml kefir (fermented milk)
2 teaspoons anchovy paste
2 teaspoons small capers, chopped
small bunch parsley, chopped
sea salt
Equipment:
Mixing bowl
Hand whisk
Sieve
Parchment paper
Butter dish
Method:

Day 1:
Combine the cream and kefir in a bowl, cover and leave to set overnight.
Day 2:
Stir the mixture with a whisk until the liquids (buttermilk) separates from the solids (butter). Put the mixture in the fridge and leave for one hour.
Drain the buttermilk from the butter with a sieve. Squeeze the butter to remove any excess liquid. Weigh the butter and add 1% salt to the butter, along with the anchovy paste, capers and chopped parsley, and mix well. Taste and adjust seasoning with anchovy and salt.
Shape the butter, wrap in parchment paper and store in the fridge. Serve on your favourite butter dish.