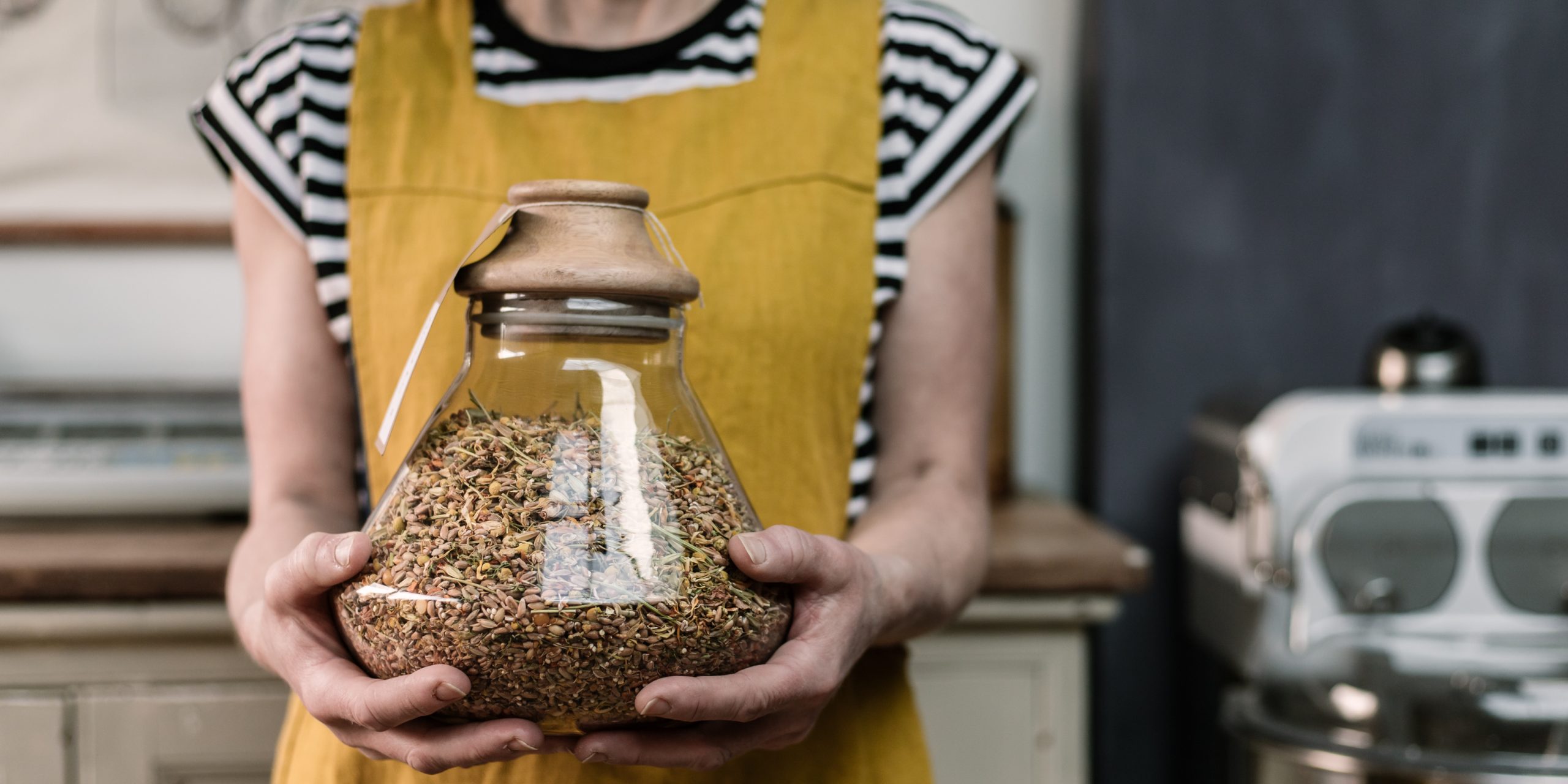 Carotenoids are the richly coloured red, orange and yellow plant pigments found in many fruits and vegetables. They are powerful antioxidants known for their many protective health benefits. This Botanical Blend No. 5: Golden Blend will turn your sourdough bakes a beautiful golden hue and the depth of flavour it gives is remarkable.
Makes about 1kg.
Follow the mill manufacturer's instructions for milling – we recommend using a Mockmill. We use the Mockmill Pro 200 at the school for faster milling, however Mockmills most affordable model the Mockmill 100 is also ideal.
If you do not have a mill you can learn how to make a botanical blend without a mill.
Ingredients
100g golden corn
10 marigolds (calendula)
10g golden mustard seeds
8 white peppercorns
Outside skin of yellow onions