| | |
| --- | --- |
| Grains | Durum, Spelt, Spelt Bran, Wheat |
| Seeds | Anise, Chia Seeds, Cumin Seeds, Flax Seeds, General seed mix, Poppy Seeds, Pumpkin Seeds, Sesame Seeds, Sunflower Seeds |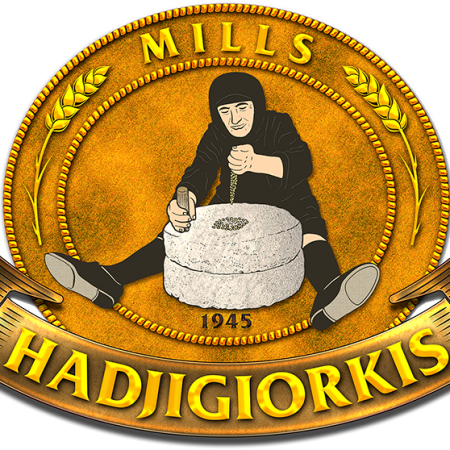 The company Savvas Hadjigiorkis and Sons Ltd (Hadjigiorkis Flourmills) was founded in 1945 and became established in 1981 as a modern flour mill with an one hundred and twenty tones (120t) daily production capacity. It is located in Frenaros, Famagusta Cyprus.
The vision of the company is to become established to the market as the leading and most qualitative company in production and distribution of flour and other bakery and confectionery raw materials, working for the benefit of its customers, staff and stakeholders.
In an effort to expand its product production beyond flours and meet the bakery and confectionery needs in Cyprus, the company has enriched its range of products, adding several bakery and confectionery raw materials, becoming the sole representative in Cyprus of the Greek company KENFOOD S.A., and the German company Lindemann GmbH & Co. KG. At the same time, Savvas Hadjigiorkis and Sons Ltd collaborate with international bakery and confectionery companies such as AB Mauri.
In order to serve the customers in a more efficient way, Savvas Hadjigiorkis and Sons Ltd has created a national distribution network for its products. In addition to the Cypriot market, our company expands its services abroad.
Our company has managed to obtain and maintain the following certificates of conformity, awarded by the Cyprus Certification Company (CYC): ISO 9001:2008 (Quality System), ISO 22000:2005 Food Safety Management System), OHSAS 18001:2007 (Occupational Health and Safety Management) and ISO 14001:2004 / EMAS (Environmental Management System).
Simultaneously, Savvas Hadjigiorkis and Sons Ltd, having embraced its corporate social responsibility principles offer to the society in a local as well as international level.