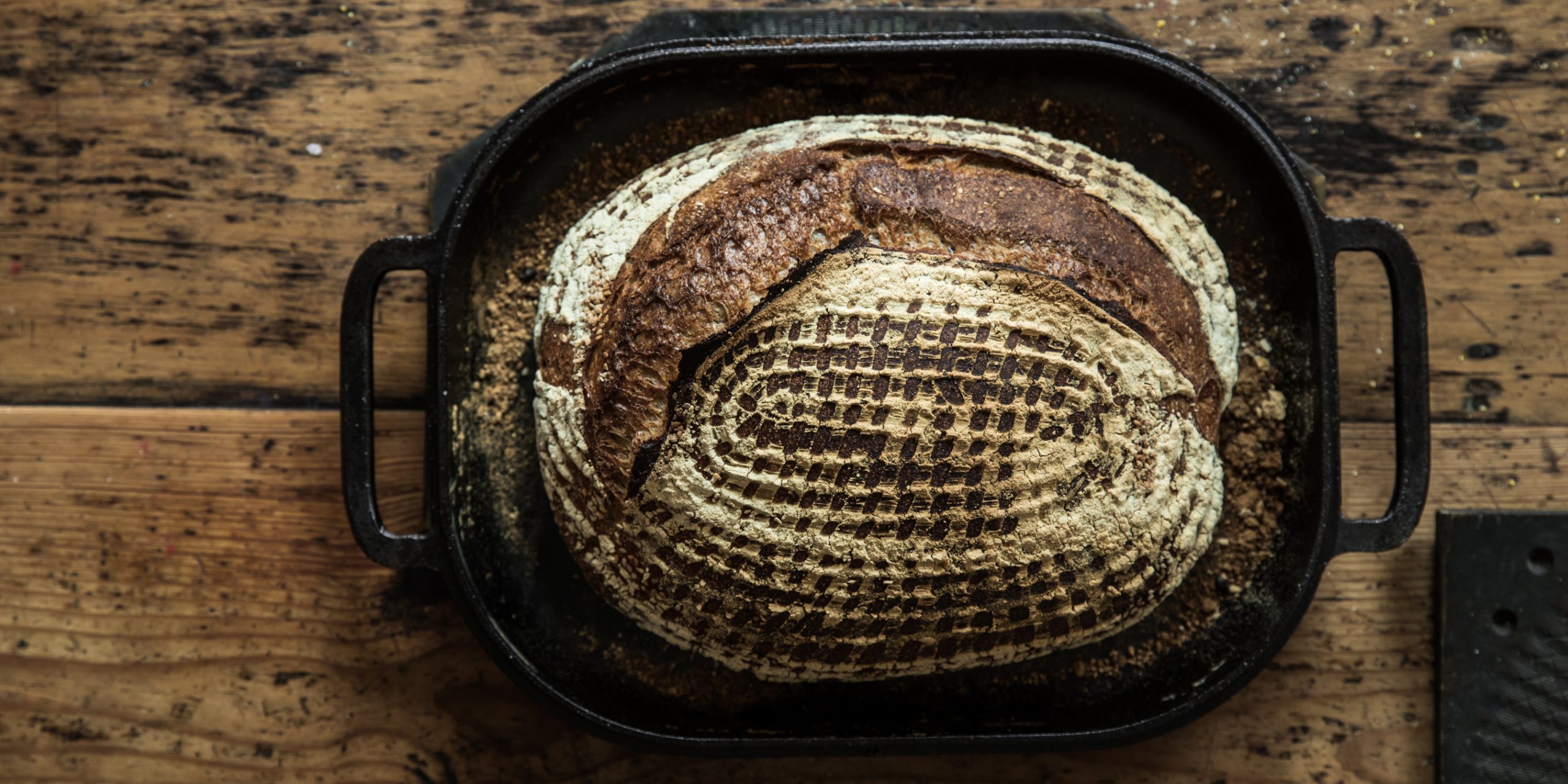 The Challenger bread pan was created in collaboration with bakers. It fits neatly inside a domestic oven with a shallow base to allow you to easily load your loaf, and a deep cover. The pan retains and radiates heat around the loaf, which is just what it needs to help get a good oven spring. There is a good seal between the base and cover which traps steam around the dough while it bakes.
The dimensions of this pan allow you to bake a range of loaves – bâtards, boules and baguettes all fit comfortably. Many bakers use a Dutch oven to get the best bake they can from a domestic oven, but with this pan, described as an 'upside down Dutch oven', it is much easier to transfer your dough from the proving basket to the oven without degassing it or burning your hands. Both the base and cover have large handles, making this pan easy to move in and out of the oven.
Handcrafted in the USA, when these pans were first put on the market they quickly sold out. They are so well designed and made, we think the Challenger bread pan will soon become an indispensable tool in your kitchen.
Shipping to USA, Canada & South America: whilst we do ship internationally, if you are based in the USA where Challenger are based or just live that side of the world please do order locally in the USA here
Dimensions:
EXTERIOR
Length 15.4 in / 392 mm
Width 10.2 in / 260 mm
Height 5.4 in / 136 mm
INTERIOR
Length 12.3 in / 310 mm
Width 9.6 in / 239 mm
Height 5 in/ 127 mm
WEIGHT
Total 21.9 lbs / 9.9 kg
Lid 12.6 lbs / 5.7 kg
Base 9.3 lbs / 4.2 kg
MATERIAL
The pan is made from cast iron with the following percentages of other metals: carbon 2.5-4.2, silicon 1.0-3.0, manganese 0.15-1.0, sulfur 0.02-0.25, phosphorus 0.02-1.0.