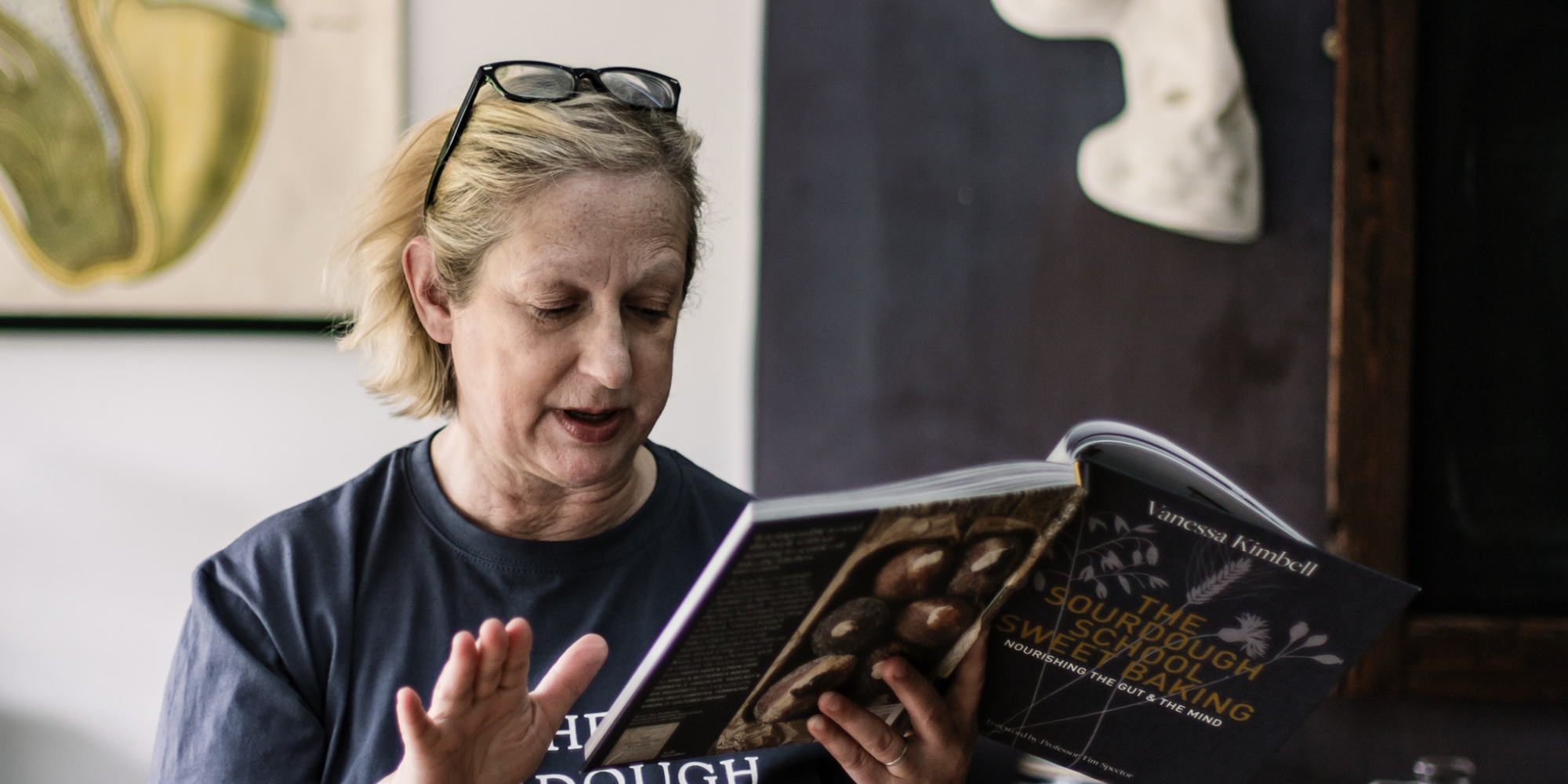 Bread Therapy Live
On Thursday 5th May at 7pm (London time) our sourdough Clinic will be 'Bread Therapy Live'. This is an extraordinary chance for Club members to ask Pauline Beaumont, The Sourdough School's Wellbeing Expert and author of Bread Therapy: The Mindful Art of Baking Bread, any questions you may have about mental health and wellbeing. All Sourdough Club members are welcome to submit questions and participants will be expected to respect the confidentiality of anything they hear from others in the session. This is not a therapy session, but it is an opportunity to have your queries answered and for you to receive advice and guidance about your concerns.
"The theme of this Bread Therapy Live session will be 'starters' as a metaphor for how our early experiences can influence our adult lives and what we can do about this legacy.
As bakers of sourdough bread, we all know how important a role the health and robustness of our starters plays in how our loaves turn out. We nurture them, we feed them, we coax them into liveliness, and we treat them as the precious cultures that they are. Some of us give them names, we buy beautiful pots to keep them in and we keep them safe from harm.
So it is with us humans. To thrive and grow we all need certain conditions to be met when we are starting off, but, for many of us, there were gaps or shortcomings in how things were for us in our early years. I'll begin this session by reflecting on how the influence of our starter years plays out in adulthood and begin to look at how we can help ourselves to overcome some of the unhelpful patterns that developed then but no longer serve us well.
I'll then be very happy to answer any questions you might have and I look forward to seeing you on Zoom."
How to attend? Please log into your account to access the Live Clinic Schedule page. For future use it is found under the 'Live Learning' drop down menu on the website.
Please note: these sessions are not recorded due to the personal nature of the live.