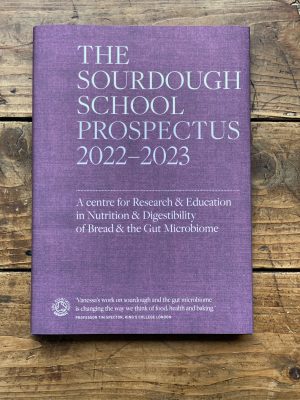 I am delighted to announce that the Sourdough School course dates for 2022 – 2023 are now up on the website.
We also have a brand new course to qualify as a Sourdough School teacher.
Places are limited, and as the courses are all 1 academic year, we have produced a Sourdough School prospectus.
Accreditation
We are currently working on reaccrediting The Nutrition & Digestibility of Bread Diploma to the RCGP  and we are also working on CPD points for all the courses early next year -we will have more news on this in Spring.
You can download The Sourdough School Prospectus
Or if you would prefer to have a chat with us then you can book a call back here.
Vanessa Kimbell